'Girls' Renewed for Season 3: That's Better Than Bathing a Pig!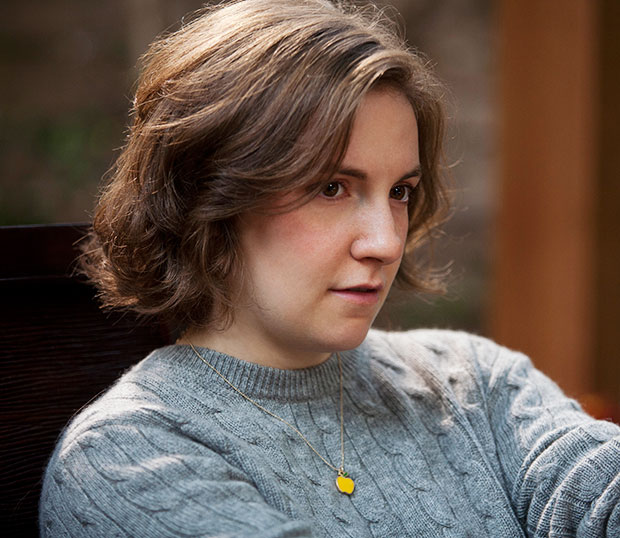 Although any residents of the New York metropolitan area might be resenting their distance from the equator right about now, there is a bit of good news hitting the frigid apocalypse of Brooklyn: the HBO series Girls has been renewed for a third season.
The network announced the new season in a press release on Friday, following creator and star Lena Dunham's recent suggestion of continued production earlier in the week. Dunham, during her appearance on Alec Baldwin's podcast Here's the Thing, revealed that a third season would begin shooting in March at the Queens-based Silvercup Studios. In November, series producer Judd Apatow stated that HBO was set to renew Girls for another season, but it wasn't until now that the news was officially confirmed. The network reveals that Season 3 will consist of 12 episodes. 
Presently three weeks into its second year on air, Girls follows the darkly comic, often tragic, frequently maudlin forays of aspiring writer/established narcissist Hannah Horvath (Dunahm), her equally emotionally destitute best friends (Allison Williams, Jemima Kirke, and Zosia Mamet), and the various young men and women upon whom the foursome wreaks psychological havoc. It's a gem more than worthy of your attention; whether you're a Greenpoint resident or have never left Sheboygan, you know people like this. Sadly and hilariously, we all do.
Earlier this month, Girls won a Golden Globe for Best TV Series – Comedy or Musical; star Dunham also won for Best Actress in a TV Series – Comedy or Musical.
[Photo Credit: HBO]
More:
'Girls' Recap: HBO Series Finally Deals With Race
Lena Dunham Addresses 'Girls' Nudity, Implores Everyone to Cool Their Jets
'30 Rock' Recap: Damn You, Liz Lemon — You Can Still Get to Us

20 Hottest Celebrity Bikini Bodies