Barefoot in Ball Gowns: The New Poster For 'Girls' Season 3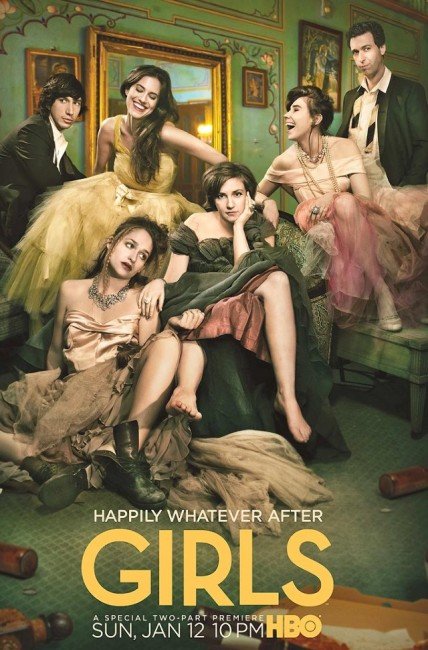 HBO

The first poster for Girls' third season was released by HBO today, and it doesn't hold many clues for the season ahead, as Jessa still looks bored, Hannah is posing a little too hard, Shosh is effusive and Marnie is equally so, but a little fake. Perhaps a notable observation is that the boys, Ray and Adam, are also included on this poster, continuing the smart move last season to bring them aboard as full members of the ensemble with ongoing storylines of their own. 
The new tagline, "Happily Whatever After," probably shouldn't be read into too deeply, but it does reinfornce what we already know about season 3. This is a season about fallout — how Marnie deals with the finality of her breakup with Charlie, how Hannah proceeds into adulthood after getting a book deal, how Shoshanna moves on from her first sexual relationship, and Jessa comes to terms with how much of an unfeeling jerk she is kind of all the time. 
Whatever the context, it's still exciting to see what's next for Lena Dunham and the rest of the Girls crew, who return to HBO on January 12, 2014.