Watch Lena Dunham Get Her Head Stuck in a Chair in the First 'Girls' Season 3 Trailer
If you've thought that Sunday nights have been lacking in nudity, graveside twerking, and a voice of a generation, we've got some great news. The first trailer for the upcoming third season of Girls has been released, a full two days earlier than when the show's creator/writer/director Lena Dunham promised she'd reveal a teaser of the teaser on her Instagram account. The trailer contains the first batch of actual footage from the new season, and gives us our first look at what's coming up for the girls we all love and love to hate. 
Jessa is finally back in Brooklyn after running away from everyone towards the end of last season, but not everyone's thrilled to have her back… especially not Fruitvale Station's Melonie Diaz, who is guest starring this season as an old friend of Jessa's. Marnie, meanwhile, is continuing on her "journey" and seems to be handling the absence of Charlie… somewhat well. Shoshanna and Ray are struggling with the aftermath of their breakup, and things seem to be looking up for Hannah, who has reunited with Adam and landed herself an actual job. Until she gets her head stuck in a chair, of course.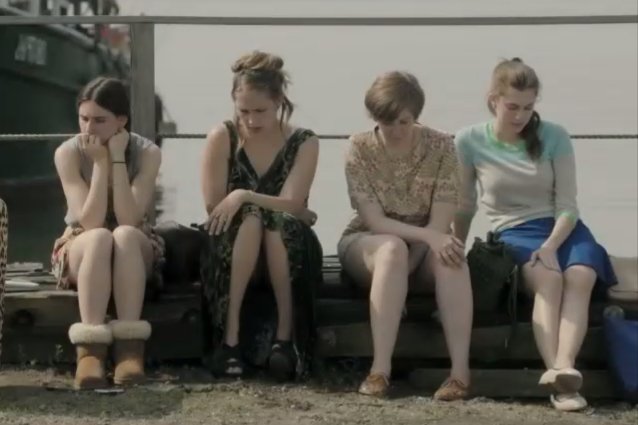 lenadunham/Instagram
Based on the trailer, it seems as if all of the girls are starting off the season in different places in their lives. It's interesting to see Hannah finally getting her life together and repairing her friendship with Elijah, although we're sure her good fortune is bound to change over the course of the season, while Shoshanna is the one who is behaving recklessly and self-destructively for a change. We're not particularly looking forward to another season of Marnie moping around over her ex-boyfriend, but hopefully this time she'll react to losing Charlie in a less annoying fashion. And even though Jessa still seems to be behaving like she always has, it's good to know that some things on Girls, as in life, never change. 
Season three of Girls premieres on January 12 at 10 pmwith two back-to-back episodes.