Giuliana Rancic: Scripted Shows Are a 'Good Move' for E!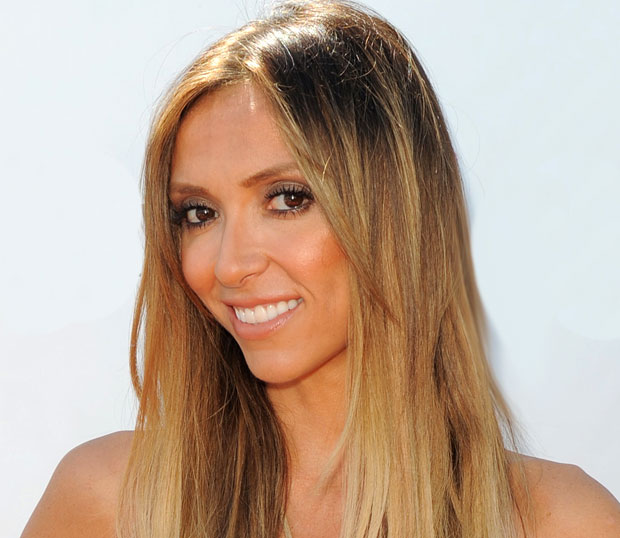 When E! announced in April that the network had plans to start incorporating scripted shows into the programing mix in 2013, it was a shock to the world. Or, at least, fans of Keeping Up With the Kardashians, Kim & Khloe Take New York, and Kourtney and Khloe Take Some Advil Trying to Keep Up with Spin-Offs. (Oh wait, that's us.) How would a network known for its reality content possibly fit into the scripted arena? But during an interview with Giuliana Rancic — Thursday at the P&G Give Hope "Do It for the Girls!" Day of Action event in NYC Ganesvoort Park Hotel — the E! News host told Hollywood.com that dipping its toes in scripted fare like Kevin Spacey's Upstarts (about Silicon Valley entrepreneurs) and the Anne Boleyn-inspired series Anne of Hollywood is a "good move" for the network. "It's cool," Rancic says. "I love reality, but these scripted shows are very innovative. People are going to really respond to them."
In fact, even those who love watching all of Kim Kardashian's exploits will be able to connect to the new scripted series, Rancic says. Who wouldn't, with her description?: "They are going to have edge. Some of them are dark. Some of them are racy. Some of them are sexy. They are really going to speak to our audience."
And just as E! is undergoing a massive shift, Rancic has also been experiencing her own major life changes. Last year, she was diagnosed with breast cancer and underwent a double mastectomy. Now, a year later, she is healthy and has even welcomed a new baby into her family via surrogacy. "I was diagnosed exactly a year ago this month, and here I am able to talk about it, able to smile and able to talk about this amazing thing that has happened in my life, which is having a baby," she says. "It's just incredible what can happen in a year, how things can change so much from the lowest point to the best point in your life. It's pretty great." (Even though she is on the path to recovery, Rancic still urges women to get regular exams and take "action" when it comes to being wary about beast cancer.)
Rancic is feeling so good that she even has plans to attend the Primetime Emmy Awards on Sunday, despite diaper duty. "I'm hosting for E!," she shares. "I'm on three months maternity leave, but I wanted to go to the Emmys. It's like the one thing I'm doing for E! because I have never missed it. I want to keep my streak going. This is going to be my tenth year, so it's a big year for me." And, yes, she will also be stopping by Fashion Police: "I will be reunited with Joan [Rivers] and the gang, and I just miss them so much."
And in only a few months time, Rancic will be back at work. "I'm loving maternity leave, and I love being a mom — but I don't go back to work til November and I think by then… it'll be fun to go back," she says.
Sounds like Rancic has her hands full — but as fans, we can't wait to see her back on the red carpet this weekend. What will she be wearing?
Follow Lindsey on Twitter @LDiMat.
[Photo Credit: WENN]
More:
Bill and Giuliana Rancic: Get Off Twitter, You Are Having a Baby