'Glee' First Look: Heather Morris' Hot Performance of "Hold It Against Me"— VIDEO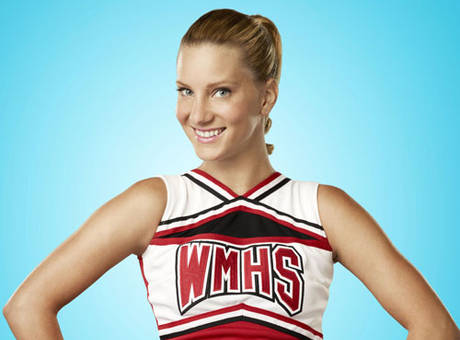 "If I said I want your body now, would you hold it against me?"
Britney/Brittany is back and (dare we say it?) she is better than ever. Fox has released a new sneak peek from Glee's upcoming episode "Britney 2.0," and we've got your first look at Heather Morris being at least 27 different kinds of fierce.
In case you're still in a daze from last week's amazing season premiere, we'll catch you up to speed. In this week's all-new episode, Brittany is "in a funk" and turns to her icon Britney Spears for inspiration. In our first Cheerios performance of the new season, we see Brittany S. Pierce leading her army of awesome with a cover of Spears' mega-hit "Hold it Against Me." 
But, it looks like our favorite Glee club one-liner has got some stiff competition on the squad this year, because Kitty (Becca Tobin) is trying to steal the McKinley spotlight.
Check out the full video to see Brittany shimmy and shake circles around the newbie!
Glee is all-new this Thursday at 9 PM on Fox.
Are you getting pumped for this Thursday's all-new episode? Who do you think shakes those hips better: Brittany, or Kitty? Sound off in the comments below!
Follow Leanne on Twitter @LeanneAguilera
[Photo Credit: FOX]
MORE:
'Glee' Recap: Newbies, New Problems and New York
'Glee' Season Four: 10 Things You Need to Know About The Premiere
Leanne's Spoiler List: Will Finchel Get Back Together? Lea Michele Answers!