'Glee' Newbie Jacob Artist Spills on His "Bad Boy" Role, Hopes for Season Four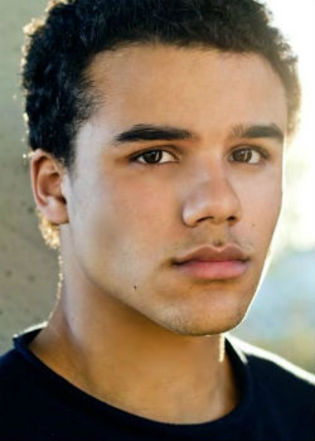 "'C' minus! That's a Puckerman 'A' plus! I'm graduating!" exclaimed an elated Noah Puckerman (Mark Salling) in May's season finale of Glee. We all know that Puck just barely squeaked by with a diploma, but as one badass leaves McKinley High, another is on his way in. There's a new Puckasaurus coming to Lima, and he's being played by soon-to-be swoon-worthy actor Jacob Artist.
Hollywood.com caught up with the Glee newbie at the Fox TCA all-star party Monday night in Beverly Hills, and we got him to spill details on New Directions' latest member: Jake Puckerman.
"I'm playing Puck's younger half-brother," beams Artist. "There's kind of a little bit of a bad boy vibe running in the family and an attitude, so we'll see where that takes him and if it gets in his way or not… hopefully not." Hmm, something tells me Ryan Murphy isn't going to let this character strut around the halls of McKinley drama-free.
If you're wondering if Artist is "too cool for school" in real life, we're pleased to tell you that that couldn't be further from the truth. A longtime fan of the Fox mega-hit, Artist is both humbled and elated by his new opportunity. "I'm estactic about it!" he gushes. "I feel like this show has become so much more than a show. It has touched so many people and I love the message, so to be a part of it in general is just going to be really fun. I'm excited."
For now, the 19-year-old actor is blissfully unaware of the intense couple rivalries that exist within the Glee fandemonium. When I asked if he is excited to receive his first 'shipper name', Artist responded with a puzzled yet adorable look: "My shipper name? What does that mean?" Oh honey, your naivete is more refreshing than a Diet Coke!
After briefly explaining the formula I decided to give the youngster a pop quiz. If Jake and Sugar (Vanessa Lengies) were to become romantically intertwined, what would fans call them? "Oh, it'd be like Jugar or Sake! Okay, yeah, that's going to be interesting. What's it called again? A shipper name? Yeah, we'll see how that pans out." Somewhere out in the blogosphere, fans are frantically creating a new "Jugar" tag on Tumblr.
But before Artist can become one half of a new couple craze, he needs to actually meet the cast. Artist says he only talked with a handful of the core group at the Fox bash, "I've kind of been mingling around. I met Lea [Michele], Harry [Shum Jr.], Amber [Riley], Chris [Colfer], and Chord [Overstreet] and Matt Morrison. That's it."
So what can fans expect to see from Puck's "troubled" little bro this season? Artist admits, "They've kind of kept me in the dark, but it should be really fun, I'm really excited to see what they have in store." Although Artist has no idea what is coming up for his freshman alter ego, he does have a few items on his Glee wish list. The young actor shares, "I would make him dance a lot only because I was a dancer, so I think it would be fun to get to utilize a little bit of that as much as possible." I think we may have found Mike Chang's replacement!
And as far as song choice goes, Artist hopes that the show's writers will incorporate his audition song — "Never Say Never" by The Fray — into an actual scene. Sounding familiar, Gleeks? It's well known that Michele, Riley, Colfer and Cory Monteith showcased their audition songs in the pilot, and Artist is hoping to carry on the tradition. "We'll see what happens, but it would be so much fun to do that!" Fingers crossed for you, little Puckerman!