'Glee' Preview: What to Expect From "The Break-Up"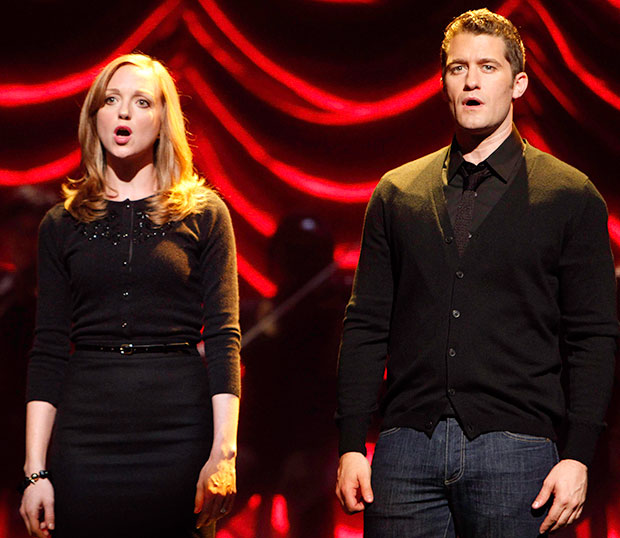 Let me just start off by saying that I have been through a fair share of break-ups in my lifetime, so I know what it feels like to have your heart shattered. And tonight's episode of Glee feels exactly like that. For the past three seasons, fans have met, loved, and obsessed over their favorite couples. We watched from the very beginning as these characters experienced life's ups and downs and through it all, fell in love. And we did too.
Finchel, Klaine, Brittana, and Wemma. Each of these couples are put to the ultimate test in "The Break-Up" and while I can't reveal who makes it and who doesn't, I can firmly say that if you only watch one episode of Glee this season, make sure it's this one. It's breathtaking yet truly beautiful.
All six songs in the "The Break-Up" are flawless. I can't remember any other episode of Glee in which each of the songs fit so perfectly into the storyline and brought forth so many emotions. Santana's (Naya Rivera) rendition of Taylor Swift's "Mine" is simply lovely and will make you completely forget that she has been missing for the past three episodes. The tension in the air during Blaine's (Darren Criss) stripped-down version of "Teenage Dream" will cause you to hold your breath for the entire second half of the song. And the finale, Coldplay's "The Scientist," will trigger a wave of memories to remind you just how far all of our characters have come. Thus making it even more painful when the screen fades to black.
I want to give you all a sense of what to be prepared for, but not at the expense of spoiling the outcomes of the episode. I jotted down the most emotional and heart-stopping sentences from the episode, and left off narrators' names:
"I kind of feel like I'm going to die."
"I can't do this anymore, at least not now."
"Let's just do the mature thing here, okay? This is not an official breakup."
"You are my first love. And I want more than anything for you to be my last."
"I was with someone."
"You were the first boy who made me feel loved."
"I hated you for what you did to me."
"So you thought that I'd just pop the champagne and follow you around like some obedient little puppy dog?"
"We're done."
Check back to Hollywood.com tonight at 10:01 PM EST for my full Glee recap of "The Break-Up" so we can discuss, cry, and commiserate together. And please don't forget your tissues.
How are you feeling about "The Break-Up"? Who do you think is going to make it? Which couple are you most worries about? Let it all out in the comments below!
Follow Leanne on Twitter @LeanneAguilera
[Photo Credit: FOX]
MORE:
'Glee' Recap: Sexy Makeovers, Scandalous Kisses, and Sarah Jessica Parker!
'Glee' Recap: Breakdowns, Brothers, and Britney 2.0