'Glee' Promo Teases Kate Hudson, New Haircuts, Same Brittany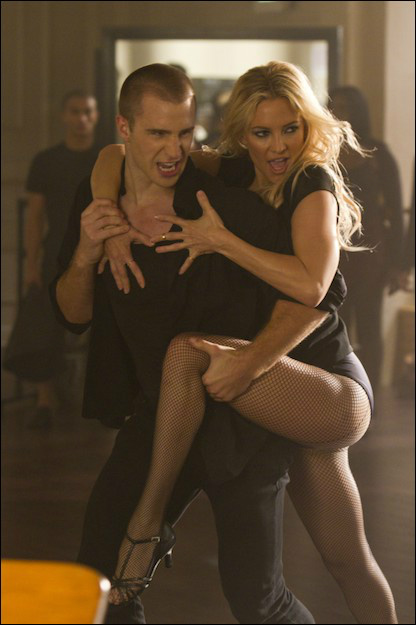 With less than a month before Glee returns to rock your television and piss off your hipster friends, the teases for the show's fourth season are plentiful. In addition to all of our scoop from Darren Criss, Chris Colfer, Chord Overstreet and newbie Jacob Artist — plus the news that the McKinley High kids will cover this summer's biggest song, "Call Me Maybe" — there are some joyful visuals to be viewed as well.
Glee creator Ryan Murphy (or, colloquially, The Powers That Glee) tweeted a saucy photo of recurring star Kate Hudson, who will play Rachel's catty new teacher at her fancy new drama school in catty-slash-fancy New York City. But beyond the thigh-tastic Twitpic, there's a new promo circulating the Internet, which you can watch below.
Check out Mr. Schuester's new haircut, Sue Sylvester's new baby, and Brittany S. Pierce's same subtle, non-malicious racism:
Follow Marc on Twitter @MarcSnetiker
[Photo Credit: Twitter @MrRPMurphy]
MORE:
'Glee' Newbie Jacob Artist Spills on His "Bad Boy" Role, Hopes for Season Four
'Glee' Star Kevin McHale Under Consideration for 'The X Factor' Host
Exclusive: 'Glee' Star Chord Overstreet Talks Stealing The Spotlight, Romancing Dianna Agron
'Glee' Stars Darren Criss, Chris Colfer Tease The Fate of Klaine in Season Four