'Glee' Season 5 Premiere: How to Properly Misuse The Beatles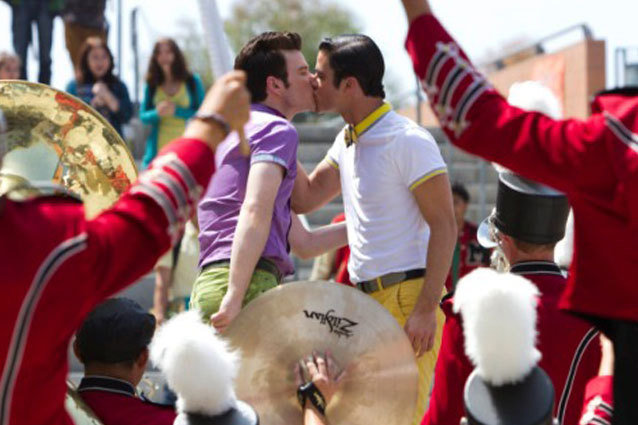 Jumping back into Glee after a summer-long hiatus, you expect a lot to happen. As a show that introduces a new melodramatic plot point with every new camera angle, Glee delivers episodes — season premieres especially — on the pretense of new stories, but doesn't really give much in the way of significant seedlings in Season 5's "Love, Love, Love." This is especially troublesome as the episode is attached to the music of the most iconic band of the 20th century: The Beatles.
"Yesterday"
Glee works the songs of The Beatles into the moreover unsubstantial issues faced by the McKinley High students and alumni. Rachel might got get a part in Funny Girl (she probably will, but she doesn't seem to know that), so she belts one of the most moving numbers in Western pop culture: "Yesterday." Certainly, we understand the connotations that extend beyond the reality of the series. But within the canon, the song hardly is hardly used to its full potential.
"Drive My Car"
The Rubber Soul number was chosen to represent the budding love affair between Artie and Kitty. We join the duo at a bumper car ride for the occasion, which hits a wall when Kitty is revealed to be too concerned with her image to admit to dating a dork in a wheelchair (doesn't popularity at this school hinge on being progressive by now, though?). Here, we might have liked a more substantial number to illustrate Artie's heartbreak or Kitty's vile vanity, but this episode of Glee seems to have it all backwards
"Got to Get You Into My Life"
Here, we have the real heart of the episode: Blaine professing his love to Kurt, apologizing for past infidelity, and pledging to be true forever more. This one kind of works, as well as any Glee Beatles cover can.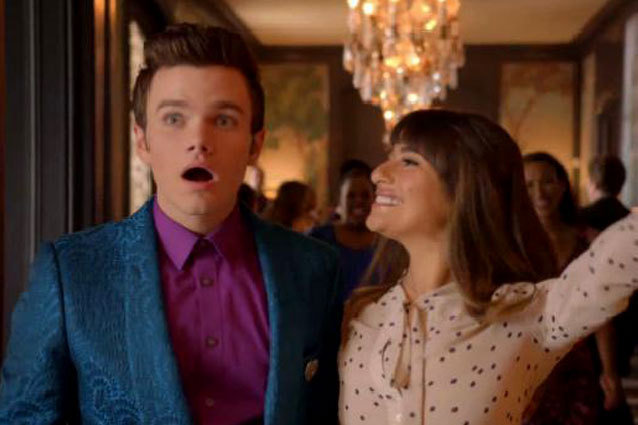 FOX
"A Hard Day's Night"
Santana and Rachel dish out this fun, fast-paced album-header as they "slave away" in a diner run by a guy whose xenophobia hints at an apparent ignorance to the fact that he works in New York City. Not much else to say about this one.
"I Saw Her Standing There"
I will never be able to approach this song without thinking of Rain Man, and will never be able to appreciate a cover of this song that does not have to do with the strained but significant relationship between a depressed narcissist and his estranged autistic brother. Otherwise, the male members of the glee club's performance of the song for Tina, who herself has been feeling lonely and bitter lately, is actually quite sweet, and uniquely appropriate to the weight of the number.
"All You Need Is Love"
And finally, the big showstopper: Blaine proposes to Kurt using an elaborate ballroom symphony, a collection of most of his close friends and family, and a short but warm speech about how much he loves him. And Kurt accepts, reluctance notwithstanding, as his heart seems to know what it really wants.
More Beatles to come next week!
More:
'Glee' Season 4 Finale Recap
'Glee' Recap: Wonder-ful
Pucker(man) Up! All Of The 'Glee' Kisses — Infographic 
Follow @Michael Arbeiter
| Follow @Hollywood_com
---
From Our Partners


Stars Pose Naked for 'Allure' (Celebuzz)


20 Grisliest TV Deaths of 2012-2013 (Vulture)