'Glee' Whitney Houston Tribute Makes Us Wanna Dance With Somebody — PICS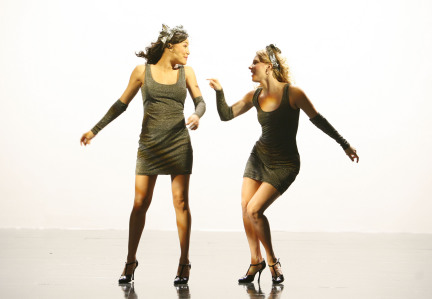 You've read the headline and now you're singing the classic Whitney Houston song. Don't deny it. But fully expect to continue singing, because we've got a sneak peek at Glee's swiftly approaching Whitney Houston tribute.
The series threw together a quickie tribute immediately following Houston's passing for an episode that coincidentally featured Amber Riley singing Houston's biggest hit, "I Will Always Love You"  — the episode simply stuck a "Whitney, We Will Always Love You" card in the end credits. Of course, because tribute episodes are one of Glee's favorite guilty pleasures (and, oh, do they have many), it's only natural that the series devote an entire hour of television to one of music's greatest performers.
And from the looks of these stills, the best of which feature Brittany and Santana reenacting what looks like Whitney's iconic "I Wanna Dance With Somebody" music video, we can expect a campy, sentimental good time. (Not to mention Brittany and Santana nabbing much-needed time in the spotlight.)
"Dance With Somebody" airs April 27 at 8 PM ET/PT on Fox, and the first
Glee
episode since
the winter finale
airs April 10. Are you ready to cringe and dance and smile all at the same time?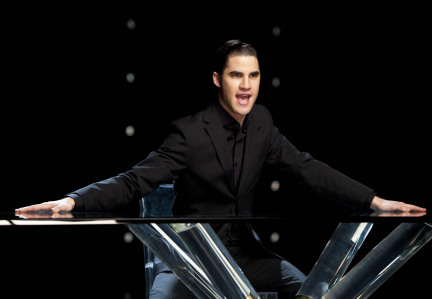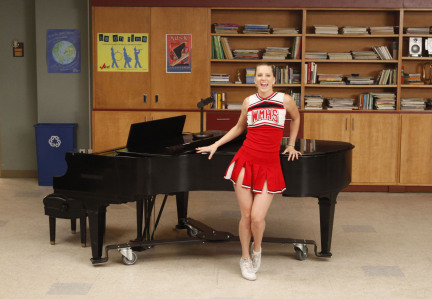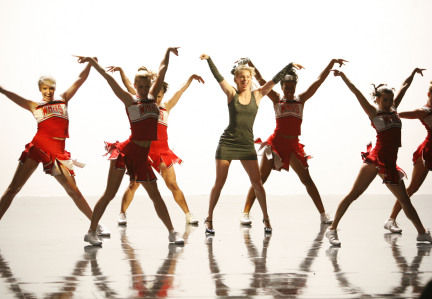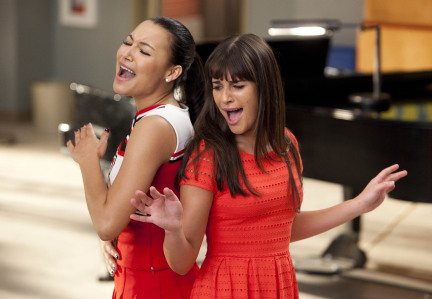 More:
Glee Recap: Regionals Are Overshadowed By Double Tragedy
Glee, New Girl and Raising Hope Renewed Through 2013