'Going Wild' Exclusive: Tim Medvetz Comes to Nat Geo WILD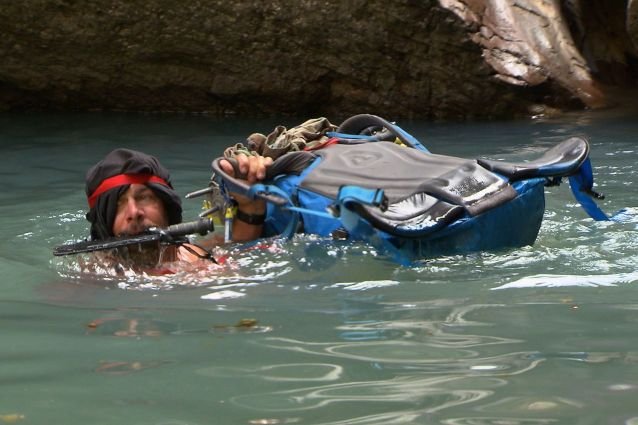 National Geographic
Tim Medvetz isn't a Hollywood guy. The former Hell's Angel turned activist doesn't have a head shot or an agent, and refuses to get caught up in celebrity culture. "I'm happiest when my iPhone and Internet don't work," Medvetz tells Hollywood.com exclusively.
But when Nat Geo WILD approached Medvetz about hosting an adventure series for the network, they made an offer he couldn't refuse. The series, Going Wild, which premieres on Monday, allows Medvetz to inspire and make a difference in people's lives — something he's been doing since he founded The Heroes Project in 2009.
In Going Wild, Medvetz takes ordinary people living miserable, monotonous lives and drops them into some of the most dangerous regions of the United States including Mount St. Helens in Washington, the Owyhee Canyon lands on the border of Oregon, Nevada and Idaho, and the Moab Desert in Utah, forcing them to embark on mental, physical, and emotional journeys. "Society's gotten weak," Medvetz says, "and the human body and spirit are a lot more capable than people think." Medvetz pushes his guests to the limit and hopes that by the end of each episode they face their greatest fears and realize their strength.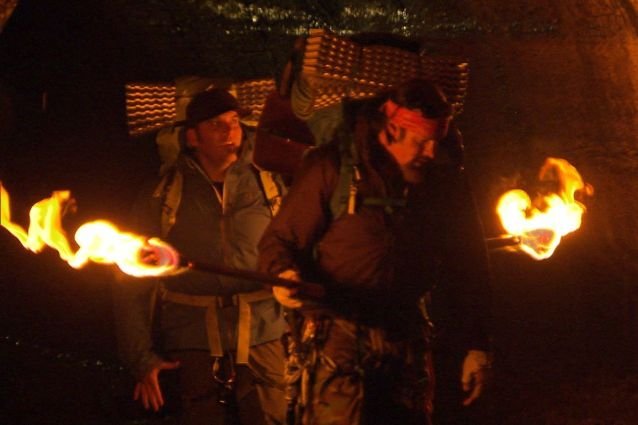 National Geographic
Unlike the majority of reality television, Medvetz insists that Going Wild is unscripted. In fact, during filming, he refused the same perks the production team enjoyed. "While the crew was sleeping in hotels and ordering Subway, my guests and I were literally living off the land and drinking water from the creek," Medvetz tells us. This grounds Going Wild in a level of excitement and authenticity that is missing from most television.
Despite the show's adventurous spirit, however, Medvetz believes that viewers will relate to the guests whose lives are stuck in a rut. "It's not about a day in my life. We're more interested in the ordinary people who are desperate for a change. Viewers will get that feeling and will want to better their lives," Medvetz says.
You can watch the three episodes of Going Wild beginning on Monday, March 3 at 8 PM ET/PT.