Six Important Reasons Why You Should Be Watching 'Golden Boy'
Tuesday night CBS debuted another crime drama. Shocker. Of course, this time it's a bit different. The set-up of the New York-set Golden Boy is a little more unique, the story-telling is slightly less formulaic, the characters are even have a little more depth than your average Eye Network crime-fighters. Even so, by the end of the pilot episode, it was clear the series still has a lot of work to do to pull itself away from being "your average CBS crime show." With a surprisingly well-placed cast that includes Chi McBride of Pushing Daisies fame, and a sliver of potential this show could be a step above the rest, there is one thing at the moment that's keeping us hanging on: star Theo James. 
RELATED: 'Golden Boy' Theo James on Being Taken for James Franco
When the dialog has a bit of a hickup or becomes a little muddled, what saves the scene? James' irresistable smolder. When the huge clue is just a little too convenient, who keeps us roped in? James and his impossibly chiseled vissage. That's right. We're tuning in for the hot guy.
Reason 1: The Fact That He Owns This F**king Town.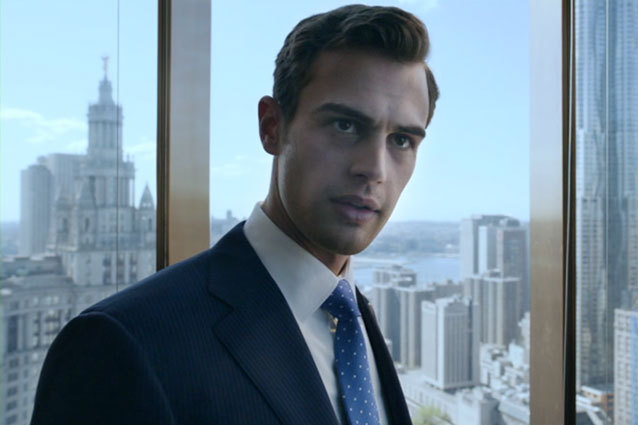 James plays Walter Clark Jr., a New York city hero turned homicide detective, but in the flash-forward sequences, he's the youngest Police Commissioner in New York history.
Reason 2: That Smile.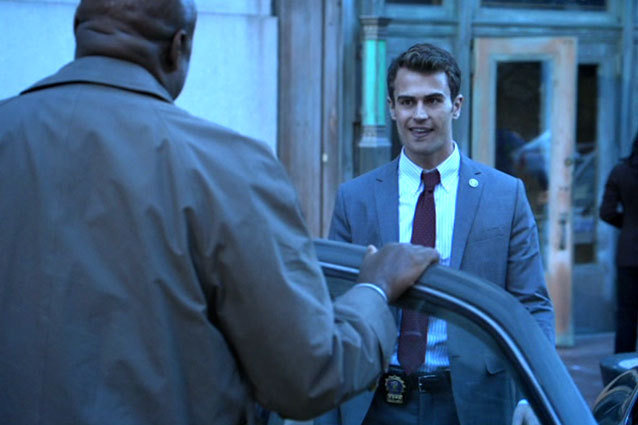 Mischeivous? Yep. Disarming? In the name of all that is holy, yes. 
Reason 3: The Part Where He's Pensive.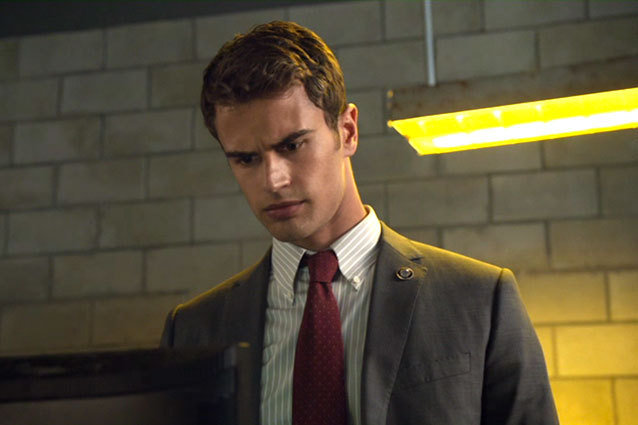 Because you've got to love a guy like this for his brain, too.
Reason 4: The Way He Gets When He's Super Pensive.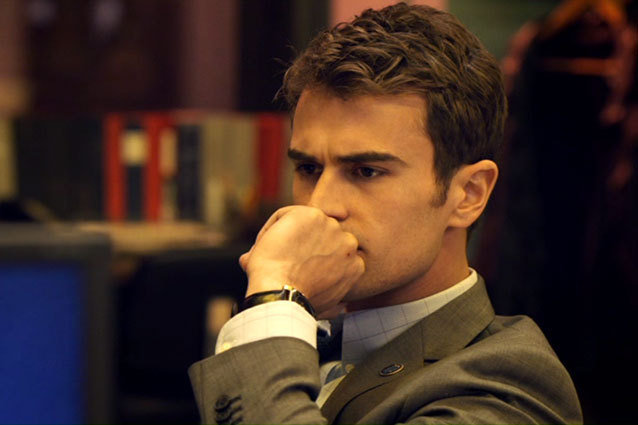 So he did something wrong? We'll forgive him. Look how hard he's thinking about what he shouldn't have done. 
Reason 5: The Part Where He Bumps His Head While Catching the Bad Guys.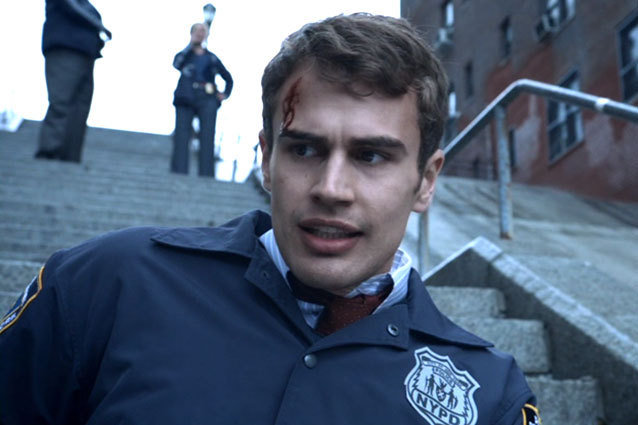 That's dedication… and a pretty dashing accessory, I might add.
Reason 6: The Way He Snaps Back From the Blood With a Tiny Bandaid and That Smile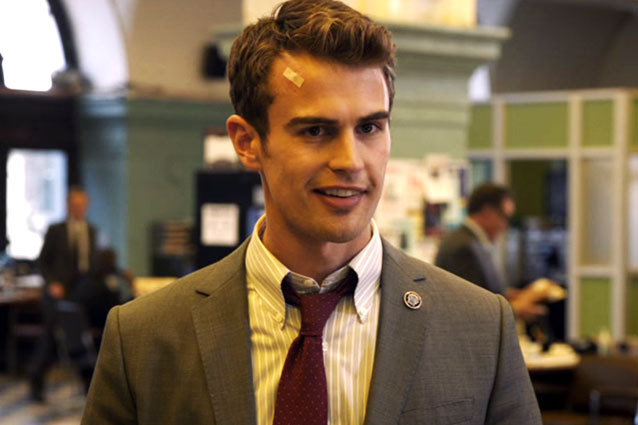 Is there anything he can't do?
Follow Kelsea on Twitter @KelseaStahler
[Photo Credit: CBS]
---
From Our Partners:


25 Most Scandalous Celeb Twitpics (Vh1)


33 Child Stars: Where Are They Now? (Celebuzz)