'Good Morning America' Beats 'Today' Ratings Streak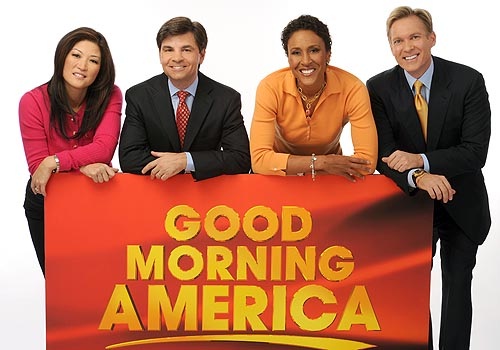 After over 16 years (or 852 weeks) of playing second to The Today Show's ratings, Good Morning America has finally managed a win. For the first time since 1995, GMA has beaten Today in a ratings week.
During the week of Apr. 9 through Apr. 13, ABC's GMA beat NBC's Today by 31,000 total viewers. The Nielsen numbers were published today, following a forecast on Monday from the ratings institute that predicted a GMA victory of approximately 13,000. A possible contributing factor to the shift in viewership includes Today anchor Matt Lauer's week-long absence from his broadcast.
GMA showrunner James Goldston celebrated with the following Tweet: "It's official GMA wins the week for first time in 16 years-viewers, tweeters, commenters, Facebook fans we love you and salute you all x"
More:
Matt Lauer Will Stay on The Today Show
Today and GMA Showdown: Sarah Palin vs. Katie Couric
Alec Baldwin Slams Today Show, Says He's Leaving NBC
[HuffPo]