USA's Summer Lineup Announced: 'Graceland' To Debut, 'Suits' To Return, And More!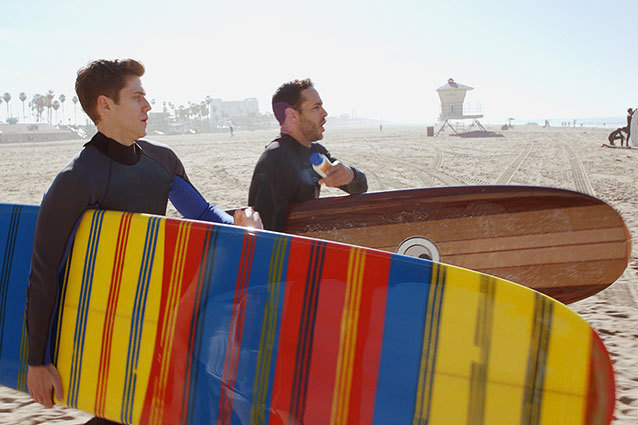 USA is one of those networks that have just figured it out. It being filling a programming void (see: new programming in the summer, when most networks are in reruns or are airing third-tier reality shows) and giving their fans exactly what they want: well-executed procedurals, and lots of 'em. 
The cable network announced their summer 2013 schedule on Wednesday, and it's pretty much business as usual — but that's a good thing for them, and their incredibly devoted fan base. Favorites like Burn Notice (Season 7 will kick off on Thursday, June 6 at 9 PM ET), Royal Pains (back for Season 5 on Wednesday, June 12 at 9 PM ET), Necessary Roughness (getting a Season 3 on Wednesday, June 12 at 10 PM ET), Covert Affairs (back in action for Season 4 on Tuesday, July 16 at 9 PM ET), and — well-dressed hotties alert! — Suits (suiting up for Season 3 on Tuesday, July 16 at 10 PM ET). 
RELATED: 'Suits' Season 2 Finale Exclusive Clip 
In addition to their returning series, USA is also debuting Summer Camp, which is slated for a July premiere, and the Aaron Tveit vehicle Graceland, which will premiere on Tuesday, June 6 at 10 PM ET. Hollywood.com got a sneak preview of the series premiere at SXSW in Austin last month and we can confirm that the show has all the makings of a beloved USA series: attractive crime fighters, snappy dialogue, glossy imagery, and did we mention attractive crime fighters? (Seriously, it's Aaron Tveit and Daniel Sunjata). 
RELATED: Aaron Tveit Talks 'Graceland' at SXSW 
When we caught up with Tveit after the show's debut to an excited audience, the actor — who plays a rookie FBI agent who lives with a group of fellow agents on an amazing beachfront property (even more amazing, it's based on true events) — and Les Mis star credited the network for his decision to jump back to the small screen from film and the stage. "When I found it was USA, I could instantly picture how they were gonna do it and it was going to look like and fully supported. They give their shows every opportunity to succeed," he said.
[Photo credit: USA] 
Follow Aly on Twitter @AlySemigran
---
From Our Partners


See 'Game of Thrones' as 'Mad Men' (Vulture)


Hayden Panetierre Bikinis in Miami (Celebuzz)