Grant Gustin is Fantastic as Barry Allen/The Flash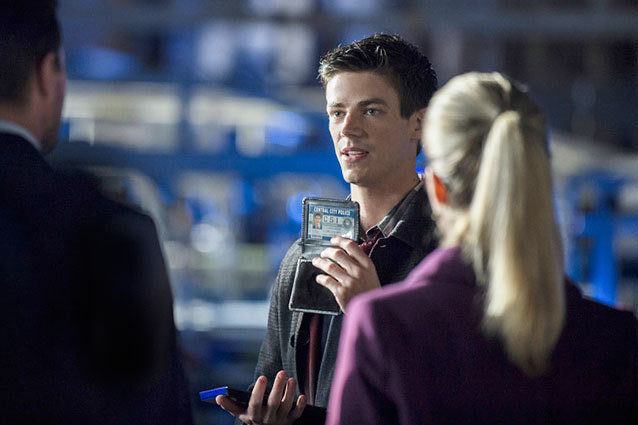 The CW
Fans of The CW's Arrow and the DC Comics Universe have been talking about the introduction of Barry Allen (Grant Gustin) for months. Originally, Barry would be introduced on Arrow, and then the show would air a backdoor pilot for The Flash for The CW's spinoff series following the super fast superhero. However, Deadline recently reported that The Flash would get a stand-alone pilot. After watching Barry's introduction on Arrow, we have to agree that Gustin deserves his own pilot because he was fantastic. 
In "The Scientist," Barry arrives in Starling City as an assistant CSI tech from Central City to help investigate a robbery at Queen Consolidated. Throughout the episode he befriends Felicity Smoak — more like sparks fly between these two — but doesn't win over Oliver, who finds out that Barry lied about his reason for being in Starling City. By the end of the episode though, Oliver, Dig, and Felicity realize they need Barry's help. In the next episode "Three Ghosts," Barry proves his worth as part of the Green Arrow team. 
Despite such a short stint on Arrow, we already love the chemistry between Gustin and Emily Bett Rickards, as well as the possibility of a Barry and Ollie bromance. We're almost sorry that Barry will be leaving Starling City to have his own show. In actuality, we're extremely excited for The Flash. Gustin can totally pull off the transition from Barry to the titular character. Besides, we can always hope for some crossover episodes.