'Grey's Anatomy' Creator Shonda Rhimes Defends Finale Death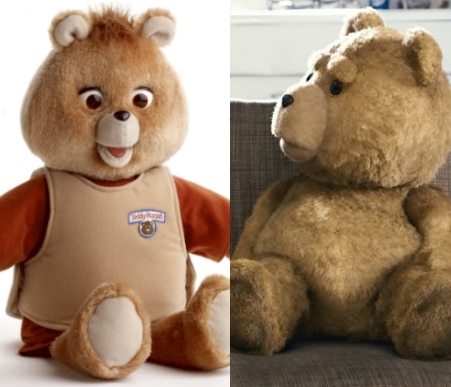 For those of you who are still reeling from Grey's Anatomy's shocking Season 8 finale, Shonda Rhimes took to Twitter during the wee hours of May 18 to explain her reasoning behind the tearful goodbyes of two beloved characters. Warning: If you haven't watched the finale yet, DO NOT read any further!
Obviously, Twitter went into an uproar after Lexie Grey died suddenly, after only 20 minutes had passed in the finale. And then when Teddy left so abruptly as well, many dedicated fans were shocked and appalled by the unceremonious style of both departures. But these decisions did not come to lightly for anyone — even Rhimes. And she had quite a bit to say in her own defense (thank goodness for Twit-longer, eh?):
Okay. Callie said it best tonight: Life changes in an instant. Turns on a dime.
This finale was incredibly hard to write. I did not enjoy it. It made me sick and it made me sad. We end the season not knowing ANYTHING about the future. Except for two things. We know we are definitely saying goodbye to two of my favorite people: Chyler Leigh (Lexie) and Kim Raver (Teddy).
I know this season's finale had some surprises for viewers and the exit of Kim Raver was one of the big ones. But Kim's series option was up and she was ready to give Teddy Altman a much-needed vacation. It's been a pleasure working with someone as talented and funny and kind as Kim; everyone is going to miss her terribly. I like to imagine that Teddy is still out there in the Grey's Anatomy universe, running Army Medical Command and building a new life.
I love Chyler and I love the character of Lexie Grey. She was an important member of my Grey's family. This was not an easy decision. But it was a decision that Chyler and I came to together. We had a lot of thoughtful discussion about it and ultimately we both decided this was the right time for her character's journey to end. As far as I'm concerned Chyler will always remain a part of the Shondaland family and I can't wait to work with her again in the future.
I'd write more but I'm honestly too sad. I don't like life changing in an instant and turning on a dime.
Thanks for watching Season Eight. We are, as always, grateful that you joined us for the ride.
So what say you, Grey's fans? Does this make you any more accepting about how the season finale went down or do you still think it was too much of an overkill (literally)? Sound off in the comments below!
[Image: ABC]
More:
Grey's Anatomy Creator Calls Finale 'Unsettling'
Grey's Anatomy Finale: Two Characters Leave For Good, Will Fans Go With Them?
Grey's Anatomy: Please Stop Banking On Your Finales