'Grey's Anatomy' Finale: Two Characters Leave For Good, Will Fans Go With Them?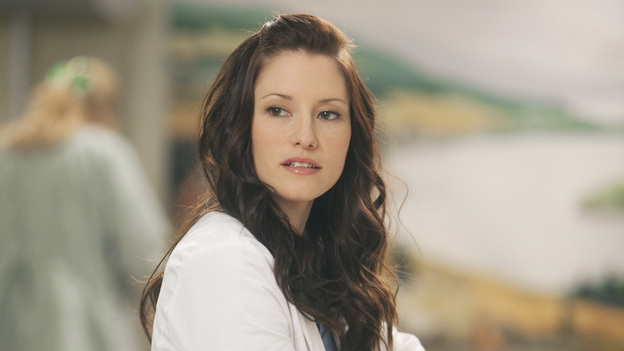 Last night, Grey's Anatomy delivered a season finale that once again managed to rip our hearts out of our chests entirely, leaving a gaping hole where our vital organs once were (I apologize for the gross visual, but if you can handle Grey's you can handle that). We knew from the get-go that this was going to be a painful experience given Shonda Rhimes' prior warning that one of the main characters would die by the end of the hour. And as far as shock value goes, the episode was quite the doozy — but judging by numerous fan reactions, it could come with a price: a decline in viewership.
Warning: If you have not seen the Grey's season finale yet, DO NOT read any further. Major spoilers ahead!
Thanks to the LOST-like plane crash from the previous episode, fans were able to narrow down the possible victim to six people: Meredith Grey, Derek Shepherd, Cristina Yang, Mark Sloan, Arizona Robbins, or Lexie Grey. And since three of those people just renewed their contracts for next season, the field of possibilities came down to just Arizona, Mark, or Lexie. The thought of losing any of these characters was unsettling, however, Rhimes decided to really hit us where it hurts when she killed off the adorable Lexie Grey just 20 minutes into the episode. We'll miss you, Little Grey.
The salt in our open wounds was having to endure a heartbreaking final goodbye between Lexie and Mark: Two characters fans wanted desperately to get back together. Since they broke up, viewers have been patiently waiting to have a McSteamy reunion between these two, and now it'll never happen. Perhaps that's why Rhimes had Lexie spill her guts about her feelings for Mark just a few episodes back — she wasn't going to get another chance to say it.
But Lexie isn't the only character who's scrubbed in for the very last time. After Teddy revealed to Owen that she turned down a prestigious Chief of Surgery job at MetComm in order to stay here and help him through his split with Cristina, Owen decided to fire her, thereby insuring she'll take the once-in-a-lifetime job. But if you had any doubts that this goodbye was for real, think again. Rhimes recently posted a tweet about the Season 8 finale, confirming to fans that both Lexie and Teddy would not be returning to the show.
"We end the season not knowing ANYTHING about the future. Except for two things," Rhimes tweets. "We know we are definitely saying goodbye to two of my favorite people: Chyler Leigh (Lexie) and Kim Raver (Teddy)."
Now I understand that every writer should be allowed to shake up their show from time to time, but it was upsetting to see two such beloved characters leave so suddenly, especially when their characters still had so much more to give. And while some fans may be able to plow through the episode with a box of tissues and a gallon of ice cream, but the cruelty of Lexie's departure could alienate some viewers. There are bound to be deaths and departures on any television drama, but the reasons behind these exits feel unnecessary; it's almost like they're banking on their finale shockers in order to keep us coming back each season. But this might be the final straw.
The fate of the rest of the Seattle Grace crew (including the survivors of the plane crash) remains to be seen. Those answers will just have to wait until next season — that is, if you still plan on watching.
What did you think of the Grey's season finale? Was the shock value too much this time around? Will you be tuning in next fall? Sound off in the comments below!
Follow Kelly on Twitter @KellyBean0415
[Image: ABC]
More:
Grey's Anatomy: Please Stop Banking On Your Finales
Grey's Anatomy Characters Get LOST — VIDEO