'Grey's Anatomy' is McSteamy No More!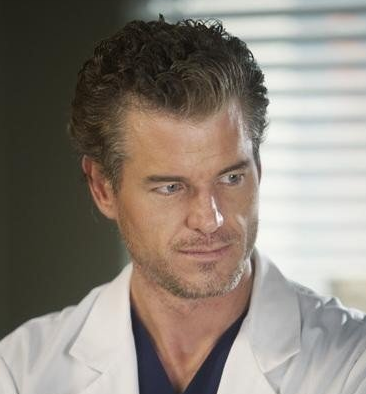 Eric Dane certainly joined the show with an, ahem…bang, and his departure announcement hits Grey's Anatomy fans with a bang of a different sort. It was reported by TVLine that creator Shonda Rhimes confirmed McSteamy (aka Mark Sloan)'s departure from the series after the upcoming season at Seattle Grace.
Rhimes explained further in a statement: "We're a big family here at Grey's with a long history together and Eric will always remain an important part of our family. I wish him the best and I look forward to watching him as he continues to steam up the big and small screen." Driving home that the parting was not on sour terms, Rhimes continued to say that " [Dane] did not come to this decision lightly, but after much consideration and conversations, he and I have decided that this is the right time for his storyline to end."
Dane added in his own statement that "I am extremely grateful to everyone at Grey's, ABC and Shondaland for the experience and memories I have had over the course of this run. It has been wonderful to work alongside and learn from a creative force such as Shonda Rhimes."
Dane's departure comes after an emotionally-charged, highly-discussed finale wherein his character's girlfriend Lexie passed away from injuries she sustained in the plane crash that affected many of the doctors on the show. Dr. Sloan was forced to look on helplessly as she passed, a plot point that caused a lot of discussion and controversy with fans of the medical drama.
Hollywood.com has reached out for comment, but did not hear back at the time of publication.
[TVLine]
[Image Credit: ABC]
Follow Alicia on Twitter @alicialutes
More:
'Grey's Anatomy' Star Sara Ramirez Ties the Knot
Kate Walsh Confirms 'Private Practice' Departure: An Ode To Addison
'Grey's Anatomy' Creator Shonda Rhimes Defends Finale Death