'Grey's Anatomy' Mid-Season Analysis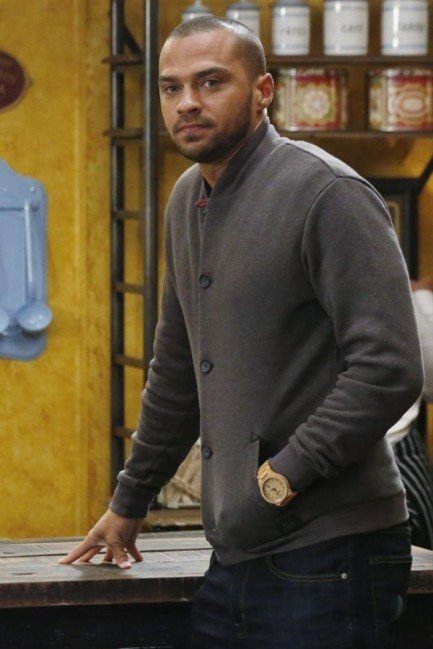 ABC
Would Dr. Jackson Avery (Jesse Williams) confess his love to Dr. April Kepner (Sarah Drew) before her wedding?
That was the question before the Grey's Anatomy winter finale. Kepner's marriage to Matthew (Justin Breuning) seemed forced.
Yeah, he's a nice guy, but the spark that Avery and Kepner shared was apparent.
Avery waited until the actual wedding. He delivered a moving plea to the redheaded bride in an "oh, damn" moment: "April, I love you. I always have. I love everything about you. Even the things I don't like, I love. And I want you with me. I love you, and I think that you love me too … do you?"
But that wasn't the only part of the winter finale that raised eyebrows. Dr. Cristina Yang (Sandra Oh) and Dr. Meredith Grey's (Ellen Pompeo) friendship is deteriorating.
"You know what Meredith … go to hell. I have listened to your crap for weeks now and I'm not gonna stand here and take it any more."
Their fight over surgical competence and the importance of family has been brewing for a while. The only solution could be bare-knuckle boxing or a steel-cage match. Hair pulling would definitely be legal.
Speaking of Yang, her boy toy Dr. Shane Ross (Gaius Charles) is out of control. He's mean-spirited, edgy, reckless and disrespectful. All because he finally got some. His surgical mistake should get him in hot water, possibly even resulting in termination.
The other docs have OK story lines, but nothing really intriguing, although Dr. Derek Shepherd (Patrick Dempsey) could have a game changer thanks to a phone call from the President of the United States.
Kepner's response will be the juiciest outcome at all. Avery has played his hand and it will have a gigantic domino effect whether Kepner's answer is yes or no.