'Grey's Anatomy' Season 9 Promo: Who Lives? Who Dies?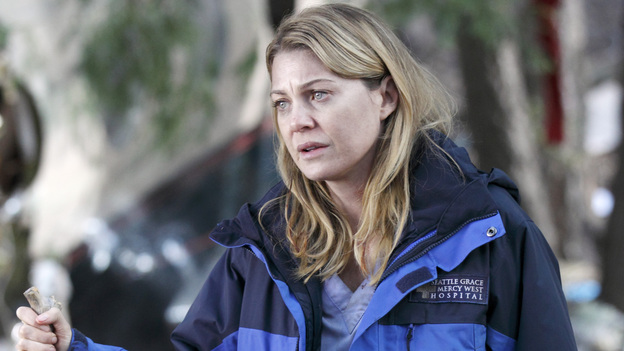 Remember that awful plane crash last season that left the cast of Grey's Anatomy in a state of disastrous, woodsy despair (yet oddly enough left Meredith unscathed and uninjured long enough that she had time to find a perfectly-sized walking stick)? 
The Season 9 opener of ABC's long-running medical drama promises to pick up from exactly where it left off in Season 8 — or at least that's what we gather from the just-released promo for the show's September premiere. In the new teaser, the drama continues with a mysterious patient undergoing some massive surgery… could this be the buzzed-about possible demise of Mark Sloan (departing cast member Eric Dane)? Or could it be Meredith, perhaps dying yet again?
Get back in the chaotic Seattle Grace game by watching the clip below:
Grey's Anatomy returns Thursday, Sept. 27 at 9 PM ET/PT on ABC.
[Photo Credit: ABC]
MORE:
Did Patrick Dempsey Just Spoil McSteamy's 'Grey's Anatomy' Exit? — PICS
'Grey's Anatomy' is McSteamy No More!
Kate Walsh Confirms 'Private Practice' Departure: An Ode To Addison