'Grey's Anatomy' Season 10 Review: Farewell, Dr. Yang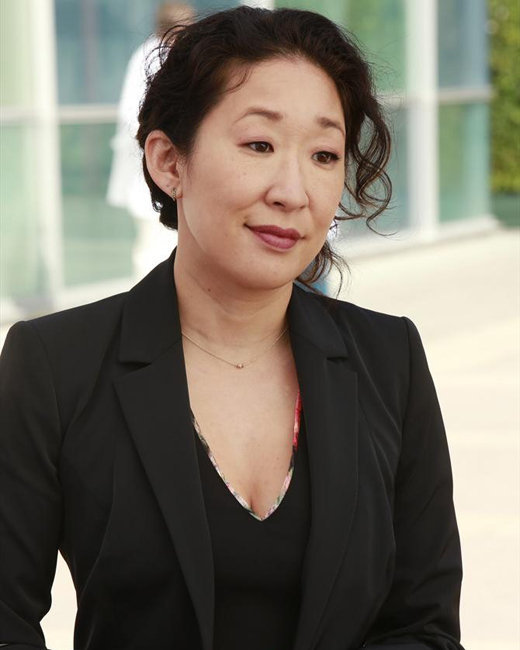 ABC Television Network
The worst kept secret on this season of Grey's Anatomy finally finished up: Cristina Yang (Sandra Oh) left Grey Sloan Memorial Hospital. But how would she exit? And would she make it out alive?
Season finales of Grey's have a way of scaring the hell out of fans as cast members have been killed off with little or no notice. In the past, a gunman invaded the hospital, a plane crash turned numerous lives asunder and last season a bus accident and blackout threatened the future of many. Season 10's major threat was a potential terrorist attack at a local mall. Yang narrated the beginning and end of this episode, a task usually reserved for best friend Meredith Grey (Ellen Pompeo). We all knew it was Yang's last day there, yet her narration hinted at the worst: what if she got hit by a bus? Considering that her good pal George O'Malley (T.R. Knight) died in Season 6 by this fate, that wouldn't seem too far fetched.
Yang's final episode wasn't sudden. Her exit was milked by Grey's this entire month. Commercials and teasers on ABC gave us the hint: "Hey, you better tune in, Cristina is leaving." Finally, Yang, the surgeon with the elite skills and even better potential, earned the exit necessary for someone of her talents: she zipped off to Switzerland to run a hospital, at last becoming the cardiothoracic surgeon god she had longed to be even as an intern.
Thankfully, Yang made it through the finale, but not before too-brief goodbyes with her co-workers. The most difficult of all was with Owen Hunt (Kevin McKidd), Yang's on again-off again lover. This couple never really had a chance; Hunt wanted to settle down while Yang yearned to climb whatever ladder she could to become the best surgeon possible. Their last encounter wasn't a strong hug or deep kiss. Hunt was busy operating and all Yang could do was watch from the viewing room, waving and saying goodbye in the easiest way possible, kind of like ripping a Band-Aid off. Before officially leaving, Yang had to dance it out with Grey, her closet friend. "You're my person," they would always say. They hadn't called each other that in a while as their lives took different routes, but that final dance was a proper sendoff for the best friends, who may or may not see each other again.
The Season 10 finale tied up some story lines and brought some cliffhangers for next season. Here are the biggest questions for Season 11:
Grey vs. Shepherd: Who Wins?
All of Derek Shepherd's (Patrick Dempsey) neurosurgeon work paid off as the White House had asked for his help. Shepherd had been consumed with work so family life and normal hospital duties sometime suffered. The solution? Move to Washington D.C.
Grey, however, realized she didn't want to move across the country. Her life, friends and work were in Seattle. This stalemate looks to be ugly next season, especially since Shepherd had accepted the job and even got his wife a position too. They won't move. They can't; how could Grey's take place in two locations?
Who Gets the Empty Board Seat?
Yang's exit leaves an opening on the board of directors. Initially, Richard Webber (James Pickens, Jr.) told Miranda Bailey (Chandra Wilson) that it would be a done deal and she would take that seat. But wait, what wrinkle do we get at the end? Yang left Alex Karev (Justin Chambers) a package, which basically gave him the empty seat. Can she do that? Bailey needs that seat to continue her research, which will get cut because of budget issues. Karev doesn't need it, however, he does thrive when added responsibility comes his way.
How's the Baby?
The entire hospital now knows that April Kepner (Sarah Drew) is pregnant. She had kept it a secret for some time. She had kept her marriage to Jackson Avery (Jesse Williams) a secret too. What other secrets does she have? Arizona Robbins (Jessica Capshaw) and Callie Torres (Sara Ramirez) plan to have a baby, but which one of them will carry? Or will they use a surrogate? Anytime a baby is expected, dramatic events are bound to unfold.