Who Was The Surprising Guest Of Honor At The Emmys?
You might think that the guest of honor was an actor, who was nominated-than-won several Emmy Awards last night. You would be wrong. Last night's guest of honor was not a nominee (but should have been). Last night's star was Bryan Cranston's Mustache.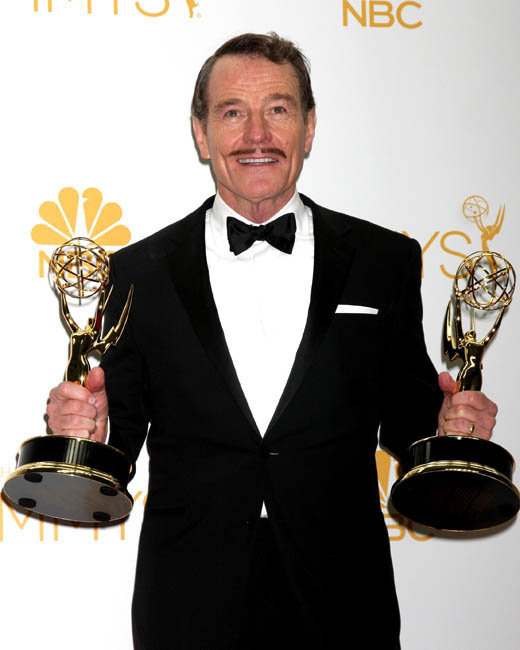 WENN/Nikki Nelson
Just look at how glorious it is:
An absolute star on it's own.
A gift to the world.
We are not worthy.
And it knows that we are not.
A wonder like this does not come easy, it takes work to be so increible.
How do you feel about this star and it's potential?  Tweet us your love for the Mustache!