NBC's 'Hannibal' Premieres to Semi-Appetizing Ratings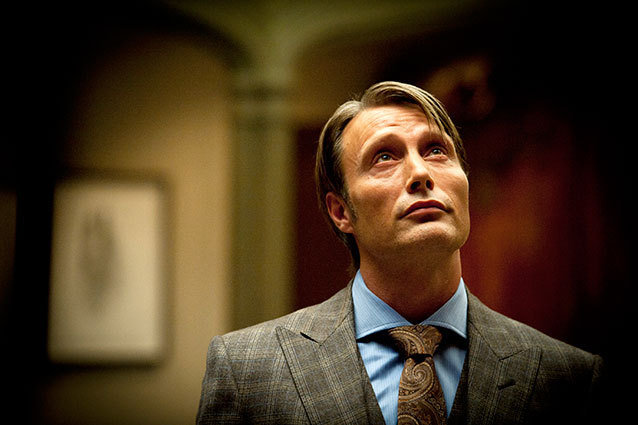 For NBC, taking on the Mads Mikkelsen-led serial killer drama Hannibal was a huge risk. Hannibal the Cannibal (or Doctor Hannibal Lecter, in his pre-arrest days) is a beloved Hollywood brand, with an Oscar-winning franchise under its belt. Bringing its many horrors to the small screen on a major network would be no easy task, especially for NBC, whose dramas (minus Revolution) have been flailing for years.
RELATED: Is 'Hannibal' A Worthy Successor to 'Silence of the Lambs'?
So, did that risk pay off? Err… it's too early to say. Per EW, the show brought in 4.3 million total viewers and a 1.6 in its demo — up 78 percent from the debut of the short-lived Do No Harm, but significantly lower than the debut of the also critically acclaimed Awake, which was canceled.
However, the numbers aren't necessary a death sentence: It did come in third place (after ABC's hit Scandal and CBS' Elementary) but critical acclaim and word-of-mouth could very well boost the show in coming weeks, especially given the fact that both Scandal and Elementary are repeats until April 25. We personally think it's brilliant, so please — come in with a full appetite and take a big bite.
Follow Shaunna on Twitter @HWShaunna
[Photo Credit: Brooke Palmer/NBC]
---
From Our Partners


Hayden Panetierre Bikinis in Miami (Celebuzz)


Every Jurassic Park Dinosaur Ranked From Best to Worst (Vulture)