Hanukkah's Best Pop Culture Moments: Seth Cohen's 'O.C.' Chrismukkah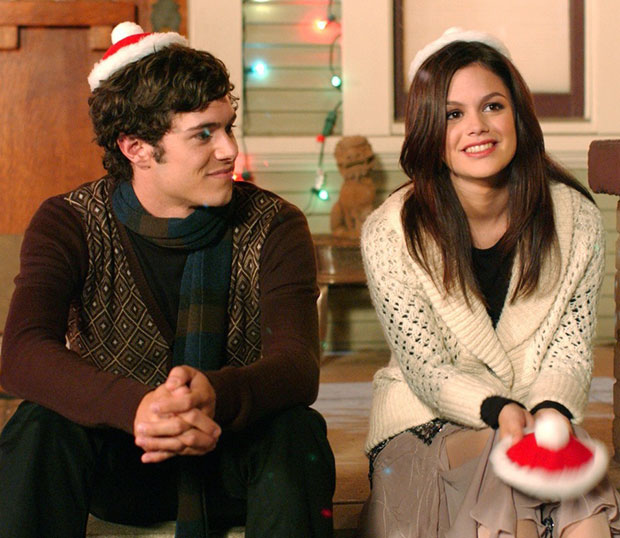 Growing up in a Jewish household, I always yearned to involve Christmas in our holiday traditions. All our decorations were blue and white, with dreidels, menorahs, chocolate gelt, and Jewish stars taking up room on our mantles. We weren't allowed to hang up colored lights outside, or have any type of holiday greenery in our home. No matter how much my brother and I begged our parents, alas, a Hanukkah bush was not allowed to come to fruition. We were completely, utterly, totally, 100 percent Hanukkah-celebrators.
Yes, celebrating Hanukkah meant that we got eight nights of presents instead of just one morning. But really, we were getting the same total number of presents, so that age-old argument that we got more presents than kids who celebrated Christmas was false. Just a lie we perpetuated to make our holiday seem cooler, better than our friends' celebrations. Hey, they got all the awesome TV specials, movies, and catchy jingles, so why couldn't we have this one white lie?
In reality, we were really lying to ourselves. We were trying to make up for the fact that even pop culture has forsaken us Jews – just another in a long line of those who oppressed us. Where were our pop culture Hanukkah celebrations? Why didn't our favorite TV shows dedicate an episode to us more often? Where are our Hanukkah-themed movies? Why don't we have a whole catalogue of songs catchier than that awful tune, "Dreidel Dreidel Dreidel?" Why, why, why?!?
Turns out, all we had to do to achieve the perfect holiday was simply combine Christmas with Hanukkah for a celebration everyone can enjoy. Case in point: Chrismukkah.
On The O.C., Seth Cohen (Adam Brody) had a Jewish father and a Protestant mother, so he merged Christmas and Hanukkah into Chrismukkah. He created the holiday when he was six, and his family celebrated it every year after.
The OC had annual Chrismukkah episodes every season. The first Chrismukkah episode, "The Best Chrismukkah Ever," Seth explained the holiday had "eight days of presents, followed by one day of many presents." The Cohens displayed both a Christmas tree and a Hanukkah menorah, and spent Christmas watching movies like It's a Wonderful Life and Fiddler on the Roof while eating Chinese takeout.
Of course, this was a teen soap TV show, so their little holiday celebrations came with shenanigans, schemes, big reveals, and – of course – all the drama you could possibly want… and then some! There were shoplifting scandals, possible DUIs, breakups, makeups, corporate espionage, and even more makeups and breakups. At least when you celebrate your own Chrismukkah, you can rest easy knowing that your holiday could never be quite as dramatic as the Cohens'.
Follow Sydney on Twitter @SydneyBucksbaum
[Photo Credit: Fox]
More Hanukkah Pop Culture Moments:
Hanukkah Begins: A Lesson From The Holiday Armadillo On 'Friends'
The Bright Lights of Hanukkah: The 'Rugrats' Special
The Maccabeats Are Back – Or a Reason to Listen to 'Candlelight'

Lea Michele Calls Her Breasts 'My Prizewinners'

Kim Kardashians Best Bikini Moments (PHOTOS)