'Happy Endings' Doomed to Fridays — How Can We Save It?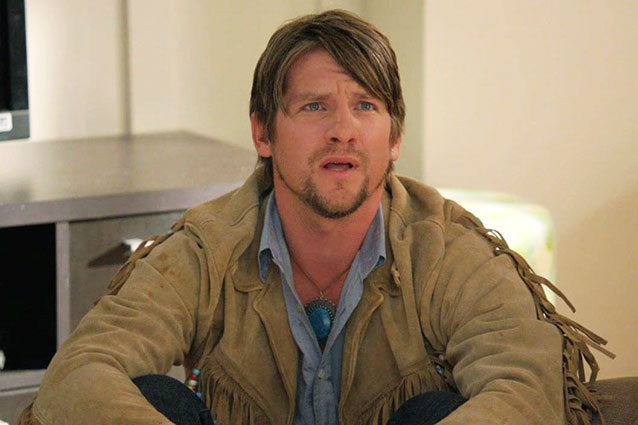 Just when my weeks seemed to be falling into place — Mondays were movie night, Wednesdays were croquet at the lodge, Thursdays were allotted for angry letters to my congressman. And with Happy Endings sitting pretty on Tuesdays and Sundays, that left Fridays free for the dance. But this meticulous recipe for an ideal semi-fortnight is being compromised with ABC's latest announcement: Deadline reports the network is sticking Happy Endings in the dreaded Friday night death slot.
Yes, Friday night is a vicious residence for any primetime series. Such a tragic fate has befallen the likes of Firefly, Ugly Betty, Malcolm in the Middle, and Prison Break, all yielding quick cancelation. Few have managed to endure stamina in the face of the Friday curse: only niche, fantastical dramas, like Fringe and Grimm, offer recent exception.
RELATED: 'Happy Endings': Who Should Play the Third Kerkovich Sister
This means that instead of painting the town coquelicot every Friday night, we'll be charged with the decision to stay glued to our couches, glaring resentfully at the antics of people who are actually out having fun (or mulling around their own apartments, killing parrots and whatnot). And seeing as many of us will opt for the next-day-viewing option, this decline in live ratings might drop Happy Endings from the ABC lineup entirely.
So what can we do to save our upbeat love letter to pop culture tropes? We have a few ideas…
A Cagney & Lacey-inspired Letter Writing Campaign
The pen is mightier than the sword… but words, especially those tossed around by the Happy Endings characters, can be equally as brutal. A letter to save Happy Endings from cancelation couldn't just be your standard saccharine plea, but must be filled with the standard amount of derisive jabs, close-to-home insults, pop-culture-inspired takedowns… basically, the world's biggest pile-on. Although, that might be too mean… let's try and think of something else.
RELATED: Penny's 'Happy Endings' Engagement: Can It Work in the Long Run?
A Flaming Limo Protest
Fans who caught the recent prank wars episode of Happy Endings will recall a conclusion that featured compulsive prankster Max setting his own limousine on fire just to get the better of pal Dave. Now, we're not exactly advocating to ignite an automobile as an act of artistic protest… in fact, we're not advocating that at all. Please forget we mentioned this. Terrible idea. Dear God, don't do this.
The Jericho "Nuts!" Trick
Many a series has been salvaged by hordes of fans mailing pertinent items to the network. So what can we send in for Happy Endings? Something relevant, diminutive, inexpensive… how about pennies?
Yes, that's it! It's inoffensive, it's not dangerous… it might legally be considered bribery, but you gotta take what you can get. That's it, people. You want to save Happy Endings? Send ABC your pennies!
And please, please, ignore the limo one.
Follow Michael Arbeiter on Twitter @MichaelArbeiter.
[Photo Credit: ABC]
---
From Our Partners:

Kate Upton Bares All in Nothing But Body Paint: Video (Celebuzz)

Bradley Cooper Dancing Is Surprisingly Awkward (Vh1)