'Happy Endings' Renewed for Season 3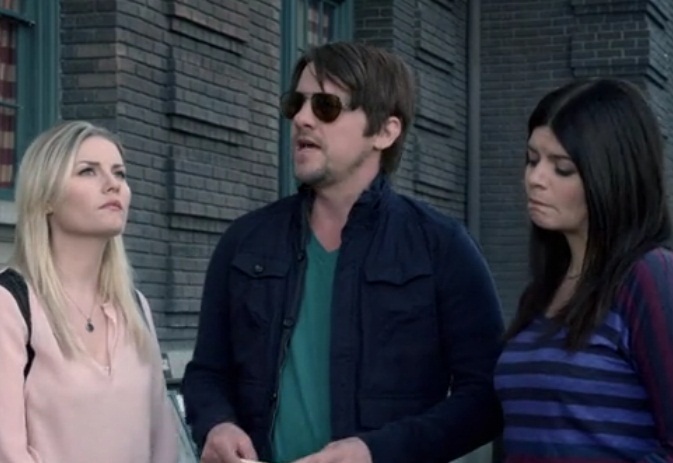 If you can't pass a steak truck without humming "The Power of Love," stop by a boat show without breaking out into a Natalie Imbruglia ballad, or attend a wedding without the urge to get Mandonna back together, then you'll be pleased to hear the following news: Happy Endings has been renewed for a third season.
Hollywood.com has learned that ABC has picked up its stellar Modern Family follower for 22 more episodes, to begin airing in the fall. After premiering as a mid-season replacement in April 2011, the rapid-fire ensemble comedy has earned a cult following thanks to its ever-present '90s pop culture references and its adorably quirky, dysfunctional cast of characters.
Happy Endings first manifested as a story about a group of friends struggling to deter a rift after two central members, Dave (Zachary Knighton) and Alex (Elisha Cuthbert) break off their engagement… when Alex leaves Dave at the altar. Since the pilot, however, the show has evolved into a consistently laugh-out-loud hangout session with six people who, really, have nothing going on in any of their lives except each other… and they wouldn't have it any other way.
Would-be cool guy Dave and lovably flighty Alex revel in a support system consisting of Alex's obsessive-compulsive sister Jane (Eliza Coupe), Jane's perpetually giddy husband Brad (Damon Wayans, Jr.), painfully insecure childhood friend Penny (Casey Wilson), and the breakout star: Max (Adam Pally), an unemployed, life-in-shambles, emotionally marred gay manchild who gets more laughs per minute than just about any other character on comedic television.
Check out our Happy Endings Season 2 finale recap to find out where the characters left off.
More:
ABC Renews Revenge, Once Upon a Time, Modern Family and More
Networks! Which Shows Are Canceled, Renewed, and Endangered?