'Harold and Kumar,' 'Paranormal Activity' Actors Join CBS Pilot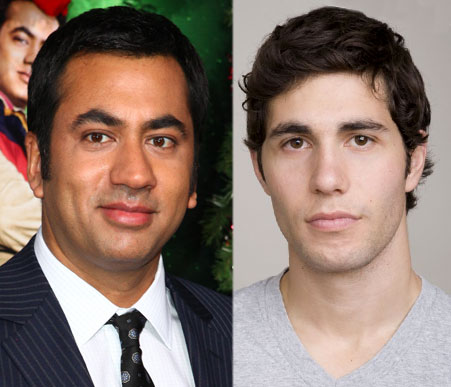 Kal Penn (one half of stoner duo Harold and Kumar) and Chris Smith (the third unfortunate leading man to kick the bucket in the Paranormal Activity series) are set to lead CBS' comedy pilot Ex-Men, Hollywood.com has confirmed.
The single-camera comedy follows Carter (Smith), a young man who befriends his male neighbors in a short-term rental complex. Penn is slated to play Gil, a new resident who moves into the complex to wait for his wife's forgiveness after the world's worst affair. The pilot marks CBS's first development of the new 2013-2014 season.
Penn is re-teaming with How I Met Your Mother producer Rob Greenberg after recurring on the hit sitcom last year as Robin's (Cobie Smulders) therapist boyfriend. Since his stint on HIMYM, Penn headlined the ABC pilot Prairie Dogs, which the network passed on in the spring.
Penn always manages to surprise with his acting choices. Beyond Kumar, the actor is perhaps best known for his television roles in House (as the suicidal Dr. Kutner) and 24. Off camera, he made headlines in 2009 for his decision to leave Hollywood and work in public engagement at the White House during the Obama administration, a role which he has returned to numerous times while going back and forth between film and television.
Follow Marc on Twitter @MarcSnetiker
[Photo Credit: WENN.com]
MORE:
Kal Penn To Guest On 'How I Met Your Mother'