HBO For Free? Pay Network Offers 'Girls' and 'Veep' to Non-Subscribers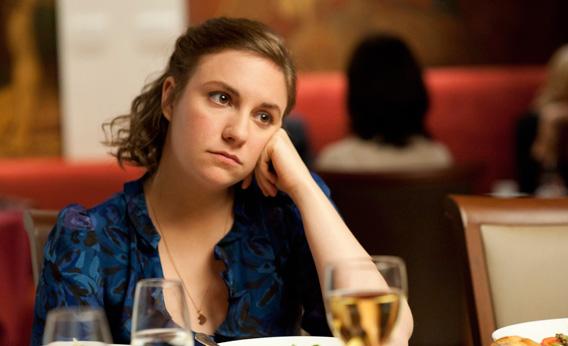 There's really no excuse to not subscribe to HBO. Even if only to re-watch all the seasons of The Sopranos over and over and over on HBO GO. (What, just me?) But for those who opt not to pay the monthly premium, the network is offering a free peek at two of its buzziest new shows.
Beginning the day after their premieres on HBO, the pilot episodes of Girls and Veep will be available for free on HBO.com, YouTube, DailyMotion, TV.com and several cable providers' On Demand services.
Girls, produced by Judd Apatow and created by and starring Lena Dunham (pictured), takes a decidedly non-Sex and the City look at the comedic trials and tribulations of a group of young women living in New York City. It premieres this Sunday, April 15, at 10:30 ET, and its sampling opportunity will run through May 14. (An offer the struggling characters on Girls would no doubt appreciate.)
Veep, meanwhile, is a political satire in the vein of In The Loop starring Julia Louis-Dreyfus as Vice President Selina Meyer, a woman who "discovers the job is nothing like she expected, but everything she was warned about." Veep debuts a week after Girls, April 22, at 10 p.m. ET, and its free free viewing period (which includes a free iTunes download) ends May 21. Don't fuhgeddaboutit.
More:
HBO's 'Veep' Teasers: Hail to the 'Seinfeld' and 'My Girl' Alums! — VIDEO
New 'Girls' Trailer: Judd Apatow's 'Bridesmaids' Revolution Comes to HBO
Video: Teasers from HBO's 'Veep' Starring Julia Louis-Dreyfus and Judd Apatow's 'Girls'
[HBO]