HBO's 'Girls' Debuts to Mediocre Ratings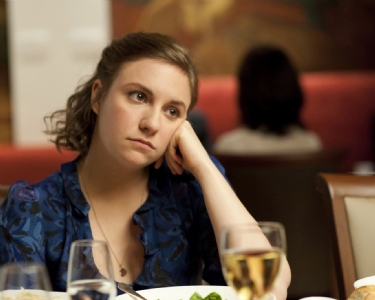 What happens if the "voice of a generation" speaks, and nobody hears it? It looks like we might find out. Though HBO's new comedy Girls is one of the most heavily promoted shows in recent memory, it fell flat in the ratings.
The show drew 1.1 million viewers over two airings on Sunday night, which is slightly less than its lead in, Eastbound & Down, which had 1.6 million viewers.
While the numbers aren't totally dismal, the Judd Apatow-produced show isn't living up to its hype as creator/star Lena Dunham's answer to Sex and the City. It's possible that the problem is its Sunday night time slot, since it's up against Mad Men and a slew of other popular programs. Also, Kenny Powers isn't the greatest lead-in for a show about struggling 20-something women. Hopefully the show will get a ratings boost when it's preceded by Julia Lousi-Dreyfus' new comedy Veep next week.
More:
New 'Girls' Trailer: Judd Apatow's 'Bridesmaids' Revolution Comes to HBO
'Bridesmaids' Star Melissa McCarthy Joins New Judd Apatow Flick
[The Wrap]