Here Is Who Is Going to Win 'Big Brother' This Year (Maybe)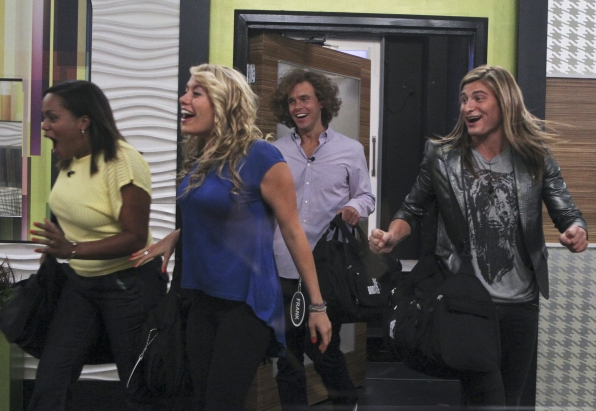 There are so many reasons to tune into Big Brother — the tacky decor, the screaming fights, the Chenbot's soothingly predictable actions — but the real reason we all watch is to see which of these delusional yahoos is going to win $500,000 for sitting in a house and crying about how they have to eat slop for three months. We all need heroes to root for and villains to hate, hotties to ogle and notties to disparage, and at least one cocktail waitress to drive us absolutely insane.
Before the premiere tonight, I'm going to rank them based on, well, not much really. Basically I'll just scan their photo and bio on the CBS website and decide who I think is going to win. I'm just doing this for the newcomers, because we still don't know which four former house guests will joining the house (and just what the separate game they're playing will be). Look below.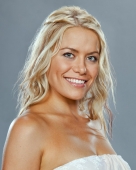 Ashley: This Southern California cliche lists one of her hobbies as "making dream boards." Seriously. My fist just punched the computer screen. She's probably a vegan. She lists "giving LOVE" as her purpose in life. Lady, you are on a reality TV show that is about being mean and lying to people. You are so done for.
Hair: 8
Rank: She'll be out by week three unless she starts a showmance.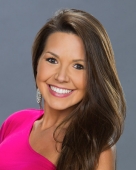 Danielle: She is a nurse, which means she's kind of smart. She's young and pretty, which means the guys will want her around. She likes "scrapbooking," which is not an actual activity, which means I want her to paper cut her pinky finger a million times. Also, she says her strategy is for people to think she's dumb and not a threat. You know what that sounds like? "Floaters grab a life vest!"
Hair: 9
Rank: Top five.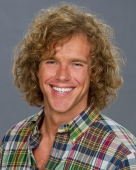 Frank: He is unemployed. He spends his days at the beach and working out. (Finally, a good body!) When asked what his BB strategy was, he said, "Absolutely." Um, they weren't asking if you have one. They were asking what it is! Then he says what it is and it's some stupid basketball metaphor where he is "running the show." Um, think again.
Hair: 4
Rank: He'll be out week two for playing too hard.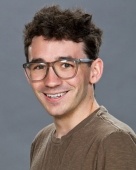 Ian: This nerd has an actual collection of glasses. Man, nerds are really good at this show. And his idol is Dr. Will. This kid is a ringer.
Hair: 3
Rank: Final two.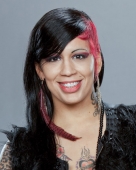 Jenn: She is a bassist and former member of the band Kittie, which has a song that starts, "I woke up in a pool of vomit." Just saying. Despite her awful hair (see below), her motto is to "ENJOY YO'SELF!" That makes me think she's gonna be pretty badass.
Hair: 1
Rank: She'll make it at least half way.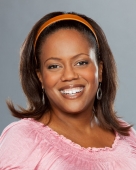 Jodi: She says she just wants to "be herself." Usually the people who say that are really annoying. Considering she refers to her "hubby" twice in her bio, she already annoys me. Just wait until everyone in the house gets a hold of her.
Hair: 7
Rank: She'll be one of the first five out.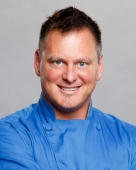 Joe: Wow, this father sounds like an actual real human being. Sure, he's a little sappy, but that could be good, right? Also, he's a chef, so you know everyone is going to want to stay on his good side and get him cooking slop cookies or something.
Hair: 5
Rank: Final five.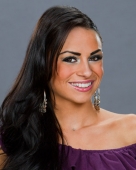 JoJo: This bartender from Staten Island says she likes when people are "real" and hates Rachel, probably because she's going to be exactly like her. Her name is short for MoJoJoJo, because she was named after the monkey from Powerpuff Girls.
Hair: 7
Rank: "Ask Again Later."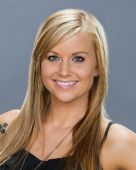 Kara: Kara is a model. Excuse me while I remove my finger from my mouth.
Hair: 10
Rank: Either the girls will hate her and she's out right away, or the guys will love her and we're stuck with her for good.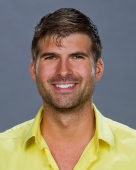 Shane: His profession is listed as "house flipper." Does that mean he removes them from their foundations and twirls them in the air? He likes to work on his muscles, so that's a possibility. He seems like the kind of normal but cocky guy who can make it to the end with the right alliance.
Hair: 2
Rank: If he doesn't go home first, he'll make it to the end.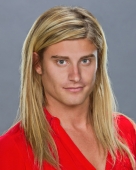 Wil: Yes, with one L. He is the gay this season and he wears a fluorescent green "budgie smuggler," as the Aussies would call it. He says he's not going to tell the housemates his profession even though he's a marketing consultant. What is he going to do, brand them all the way out of the house or something?
Hair: -1 billion points
Rank: The gay never wins.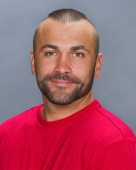 Willie: The cancer that is the Hantz family continues to spread on CBS. This is the brother of Survivor three-time loser Russell Hantz. His bio is wondrously awful to behold. He describes himself as "serious, hostile and docile," says his favorite things are, "Gambling and strip clubs," and confesses that he lives with his mother. He's so going to be the Evel Dick and just be a jerk to everyone and think that is going to help him win.
Hair: What hair?
Rank: If we've learned anything from the Hantz clan, it's that bad guys never finish first — usually second.
Follow Brian Moylan on Twitter @BrianJMoylan
More:
'Big Brother' Unveils New Cast, Big Twist