Hey ABC: You Should Have Just Done 'Boy Meets World: 10 Years Later'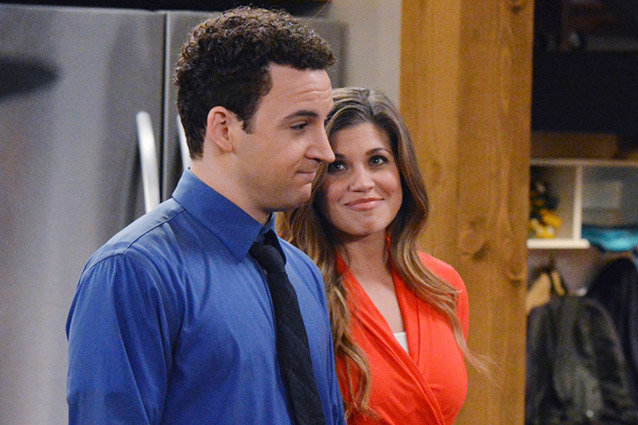 Disney Enterprises
Recently there was a magazine photo spread featuring reunions of various casts from bygone shows of the past decades, including one from Boy Meets World. There is, of course, the spin-off coming soon called Girl Meets World , though, seeing the cast all together like that made me wonder why ABC didn't just resurrect the original show and call it Boy Meets World: 10 Years Later.
While Hollywood always seems to love featuring new blood, it can't be denied that the original cast had the perfect chemistry. With other networks are bringing back veteran actors like Michael J Fox and Robin Williams, there wouldn't be much to lose bringing back this cast, especially with its simultaneous syndication on The Disney Channel and MTV2. These people are still in the public consciousness.
Ben Savage and Danielle Fishel are reprising their old roles as Corey and Topanga, though they'll be parents now, and William Daniels is Mr. Feeny again (of course, because the show wouldn't be as awesome without him). There was talk of Will Friedle, Corey's brother Eric, and Rider Strong, who played Corey's friend Shawn, visiting the set of Girl Meets World but not being asked to join the show. That stinks, since the show could use the zaniness of Eric, playing an off-the-wall uncle to Corey and Topanga's children. Plus, Shawn could show them what life on the other side of the tracks is like. Heck, I'd even welcome a visit from Ethan Suplee's high school enforcer, Frankie.
ABC is doing us a disservice by not reuniting the whole cast, though I do hold out hope that once the show brings in a newer, younger audience, they'll slowly begin re-introducing the other former cast members. Otherwise, it'll turn into Girl Meets Harsh Reality Of Hollywood Business.