Hey TV, Stop Looking to the Internet for Inspiration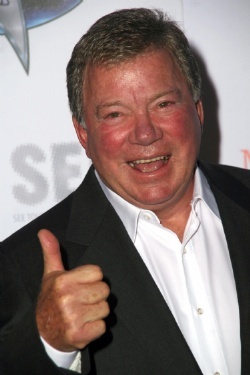 On Tuesday, Comedy Central announced that it's developing a half-hour comedy called Bad Advice From My Brother, based on Jordan Pope Roush's blog of the same name. The show will follow Jason, who works on Wall Street, as he imparts inaccurate and amusing wisdom to his younger brother Ben. So yeah, it's basically $#*! My Brother Says.
A few years ago, shows based on Twitter feeds and online memes were all the rage. In 2010, CBS alone had three Twitter-inspired shows in development. Since people aren't gathering around the TV on Thursday nights to watch Mother of All Something, Dear Girls Above Me, and Shh… Don't Tell Steve, you can guess how well those turned out. $#*! My Dad Says was the most successful of the batch, but only 18 episodes made it to air before it was pulled from the schedule and eventually canceled.
Yet, despite the lousy track record, it's recently been announced that two other internet-based shows are in development. The first sounds truly awful. Honey Badger U is based on the hilarious "Honey Badger Don't Care" meme. The animated series will focus on Randall, a university professor who provides commentary for documentary footage and forms an "unusual bond" with students, fellow professors, and the university's honey badger mascot. The second is a Bravo reality series about the makers of LOLCats. That may be tolerable since it's about the people who work for the I Can Haz Cheezburger website, not the LOLCats themselves. However, we have some knowledge of what it's like to work for a website, and we're not sure if scenes of people typing away on a keyboard will keep viewers engaged.
It's easy to see what TV executives are thinking. The Honey Badger video has been viewed 31 million times on YouTube, so if they can just get all of those people to tune in for the TV show, they'll have a huge hit on their hands. The problem is that the Internet is a unique format, and unlike books and movies, TV and hilarious three-minute YouTube videos don't mix as well as you might think. A quick joke like a nature video with snarky narration can hold people's attention for a few minutes, but that doesn't mean it will work as a 22-minute sitcom. It's extremely unusual to find something like The Simpsons, a short that became one of the greatest and longest-running series of all time. More often than not, creating characters and plot lines for what was conceived as a one-off joke just feels forced.
Since the Internet is cutting into the TV networks' business, it's tempting to look online for inspiration. However, shows like Big Bang Theory, The Good Wife, and Glee didn't become hits because people had already heard about them on Facebook. They're all based on original ideas that can only be expressed in a television show, not a Twitter feed. If networks want to grab the attention of a generation that grew up on the Internet, they shouldn't simply recycle memes into a sitcom. If they create great, original content, people will still turn on the TV … and chat about the show later online.
[Deadline, Lost Remote, Hollywood Reporter]
More:
'Community' Star Joel McHale's Viral Video Spoof Is Appropriately Going Viral
HBO's 'Game of Thrones' Already Renewed For Season Three
'Glee' Whitney Houston Tribute Makes Us Wanna Dance With Somebody — PICS