What's the Dish, Hollywood?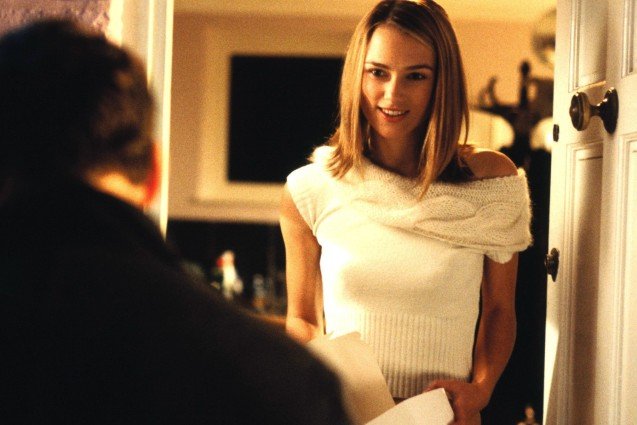 Universal/Courtesy Everett Collection
It's that time of year again. Dust off the DVDs and get ready to watch a plethora of flicks about, love, magic and all around holiday cheer. Oh, and who could forget the food? That's possibly the best part about the holidays, and it seems Hollywood agrees with us. Below is a list of some of the most delicious, ridiculous, and outlandish moments surrounding meals during the Holidays!
Home Alone
There has never been a man (or boy) who has made eating pizza look so damn appetizing. Kevin McAllister (Macaulay Culkin) orders pizza when his family leaves him on Christmas in Home Alone. The memory of him lifting an overly cheesy piece of pie to his mouth is enough to get any kid, adult, santa lover or hater craving a piece. Without the poor delivery driver please.
Love Actually
It's impossible to forget Juliet (Keira Knightly) with her blue hat on as she offers her husbands best friend a Banoffee Pie in Love Actually. He, of course, is too in love with Juliet to move, much less accept this peace offering, even though it is filled with bananas and caramel! But hell, we would be too!
Elf
When Buddy The Elf (Will Ferrell) covers his spaghetti in maple syrup it's hard not to grimace. But who knows, maybe the noodles covered in sweet sauce … ok ok. That's going to far. We haven't tried it, but maybe someday!
The Family Stone
Who can tell what meal is on the table during The Family Stone's disastrous Christmas dinner. It's hard to keep watching when Meredith Morton (Sarah Jessica Parker) continually digs her grave deeper and deeper, admitting to the table she would rather not have a gay son. All her reasons aside, she can't dig herself out of this one.
The Grinch Who Stole Christmas
Possibly the most moving of all scenes, the cartoon adaptation of The Grinch Who Stole Christmas,  ends with the Grinch sitting in the center of the Whos' dinner table. Sure, he was the one who stole all the food, BUT he brought it back. And that counts for something, because it's Christmas. And what other time is there for forgiveness, love, and lots of grub.