Holiday TV Marathon Guide: What to Watch When Hanging Out With Family Becomes Unbearable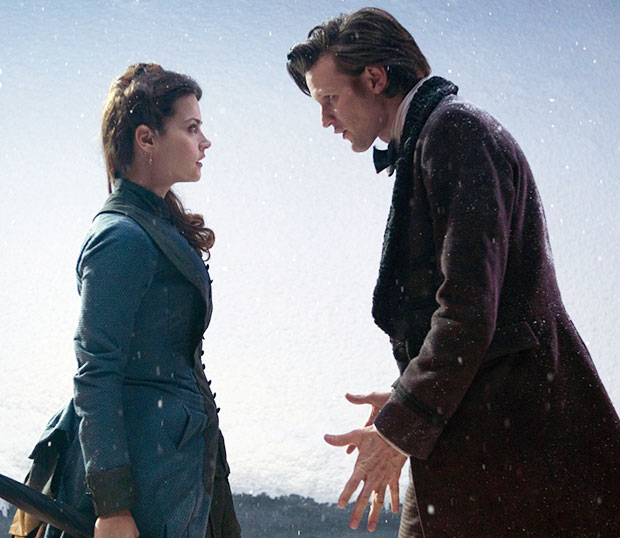 Being home for the holidays can be pretty great. You (usually) get no work, an excuse to wear pajamas for an entire week, and unlimited amounts of wine to make you forget the fact that you're too old to be waited on by your mother. But being homeward bound has its downsides, too — like being forced to attend an insane amount of family functions, and Christmas carolers (ugh, they're the worst.) To tune out all of that noise, we're suggesting a bevy of holiday TV marathons that should satisfy every craving. From current must-see TV to timeless classics to guilty reality pleasures, the TV Gods have been generous this year. Behold!
Monday, Dec. 24
How to Train Your Dragon (FX, 6pm Christmas Eve and continuing through 6pm Christmas Day) If you can't tell by my candor, I'm not much for the warm and fuzzies (this might be a lie). But How to Train Your Dragon had me bawling like a baby — the dragon is so nice, you guys! — and watching this sure-to-be-classic will melt even the iciest hearts on Christmas Eve (and Christmas Day!). 
Duck Dynasty (A&E, 8pm-12am) Want to know more about this crazy-ass, widely beloved pop culture phenomenon? Here's your chance. Screw Christmas Eve, right?
Long Island Medium (TLC, 2pm-12am) Not only will TLC deliver hours of Theresa the medium at work and at home with her family — they also have three special episodes, a catch-up with past clients, and an audience Q&A on the roster. No one could have predicted this.
Tuesday, Dec. 25
The Yule Log (All Day) Broadcast on various networks throughout the country. It's fascinating. 
A Christmas Story
(TBS, all day) Tune in if you didn't get that one gift you
really
wanted. Your day can't be as bad as Ralphie's.
Doctor Who (BBC America, 8am-8pm, with the all new Doctor Who Christmas Special airing at 9pm) The good Doctor's Christmas specials have become a much-beloved tradition for fans of the long-running show, and this year's installment — "The Snowmen" — is supposedly very, very good. (Check in for our recap, Christmas night!) The biggest draw for Snowmen is the introduction of the Doctor's new companion, Clara, who is played by Jenna-Louise Coleman. Tune in throughout the day to say goodbye to Amy and Rory, then get your fix of Clara on the big night! 
Firefly (The Science Channel, 7am- 2am) Firefly vs. Doctor Who? However does a nerd choose?! If you haven't seen the former, rush over to The Science Channel to check out Joss Whedon's criminally canceled-too-soon show. Still not convinced? Two words: Nathan. Fillion.
America's Next Top Model (Oxygen, 6am-2pm) I love feeling ugly on Christmas, so I thank God Santa for the fact that Oxygen will play Cycle 13 of ANTM for eight hours. At least back then we had Nigel and the Jays, right?
Bad Girls Club (Oxygen, 2pm-2:30am) After Tyra and her merry band of skinnies take their final bow, the ladies of Season 7 of Bad Girls will take the stage to remind us of what Christmas is all about — drunken fights.
Storage Wars (A&E, 6pm-12am) Yup. Hours of wars over storage, for your viewing pleasure.
Wednesday, Dec. 26
Million Dollar Listing (Bravo, 6am-8pm) You know what I like to do the day after Christmas? Look at my presents, then turn on Million Dollar Listing so I can get depressed about what I don't have, which is a Malibu mansion.
Thursday, Dec. 27
True Life (MTV, 9am-7pm) Be careful, if you only wanted to settle in for an episode or two — it never happens. Once you get started, you simply cannot stop. So. Many. Stories.
Saturday Night Live (VH1, 6am-8pm) VH1's SNL-a-thon will include several of their best-of (insert performer here) collections (both Will Ferrells, Steve Martin, etc.), as well as a best of the 2000's special that's sure to make Fey/Poehler/Wiig fans happy.
Friday, Dec. 28
Ridiculousness (MTV, 6am-10pm) This is a whole lot of ridiculousness for one day. And to make things worse (better?) this impressive marathon is followed by airings of the Jackass movies. Hold on to your genitals!
Jersey Shore
 Season 6 (MTV2, 2pm-3am) Were you looking to "get crazy, get wild" this Friday night? Instead, you could stay in and watch Jersey Shore's final season, in its entirety. 
Saturday, Dec. 29
Boy Meets World (MTV2, 12pm-4pm) Feeling nostalgic due to all of this Girl Meets World reboot hoopla? Take a walk down memory lane with Cory, Topanga and the gang as a refresher course.
Sunday, Dec. 30
Catfish (MTV, 6pm-10pm) According to my coworkers, Catfish is the best show I'm not watching, so I'll be sure to check out the feature film followed by two hour-long installments.
Monday, Dec. 31
The Lying Game (ABC Family, 11:30am-5:30pm) Are those Pretty Little Liars not enough for you? Then be sure to check out what you've missed from The Lying Game, ABC Fam's latest hit that features another gaggle of attractive lying liars. Season 2 debuts on Jan. 8, so hurry up, already!
The Twilight Zone New Year's marathon (SyFy, 8am-4:30am, and on Tuesday, Jan. 1 from 6am-5am) This one is a yearly can't-miss. When else can you see Anthony sending people to the cornfield, the broken glasses of Henry Bemis, and those pig people all in one day?
The Walking Dead (AMC, 9pm-5am) Have you been missing out on The Walking Dead's best season yet? For shame! See what my husband Daryl Dixon and the rest of the gang are up to before the show returns (after an epic cliffhanger midseason-finale) on Feb. 10.
Tuesday, Jan. 1
Bunheads (ABC Family, 11:00am-6:00pm) Fan of le dance? Well, ABC Family is running a marathon of the summer episodes of Bunheads, leading into the movie Dirty Dancing at 6:00pm, and the network TV premiere of Burlesque at 8:30pm, for a dance themed day — too bad you spent last night dancing the night away, right?
Follow Shaunna on Twitter @HWShaunna
[PHOTO CREDIT: BBC]
MORE:
The Best and Worst TV Episodes of 2012—Staff Picks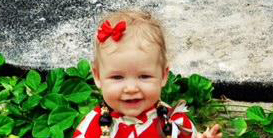 Jessica Simpson Announces Pregnancy With Adorable Photo