'Homeland' Season 3 Premiere Leaks Online (Is This What Edward Snowden's Been Up To Lately?)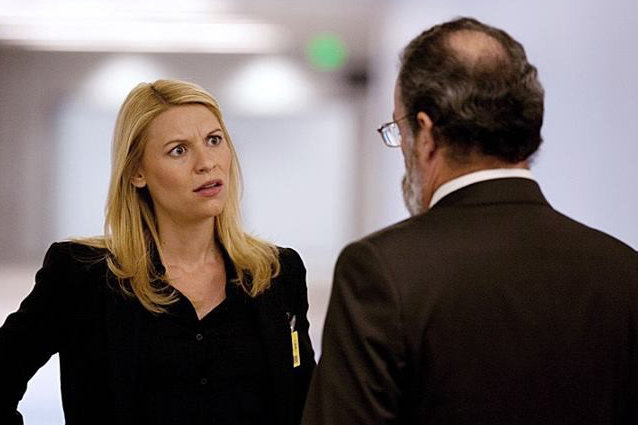 Showtime
In a misguided attempt to take a page from the book of Edward Snowden, some clandestine individuals have taken it upon themselves to share with the free world the darkest secrets and most regrettable follies of the Central Intelligence Agency. Here's the thing, though… these particular secrets and follies are, in a word, fiction. The would-be revolutionaries in question actually just leaked the Season 3 premiere of Homeland online, approximately one month prior to its nationwide debut on Showtime (Sept. 29), as reported by Variety.
It's an honest mistake, really. The third-year drama focuses on CIA Agent Carrie Mathison's (Claire Danes) tireless efforts to stop/help/sleep with suspected terrorist Nicholas Brody (Damian Lewis), tossing in all the code words and black sedans and loony file webs that you'd find in each crevice of the real Quantico. According to Variety, the illegal video went online at some point on Sept. 2, earning hundreds of thousands of downloads in the 24-hour period to follow.
A minor setback in the quest for free information. But no matter, the next case will be legit: a free download of deleted scenes from RED 2! 
More:
Watch 'Homeland' Season 3 Trailer
Damian Lewis Thinks Brody Will Die on 'Homeland'
Laura Petrois Is the Perfect Choice for a Snowden Doc
Follow @Michael Arbeiter
| Follow @Hollywood_com
---
From Our Partners


Stars Pose Naked for 'Allure' (Celebuzz)


20 Grisliest TV Deaths of 2012-2013 (Vulture)