'Homeland' Twist: TV's Best (and Worst) Game Changers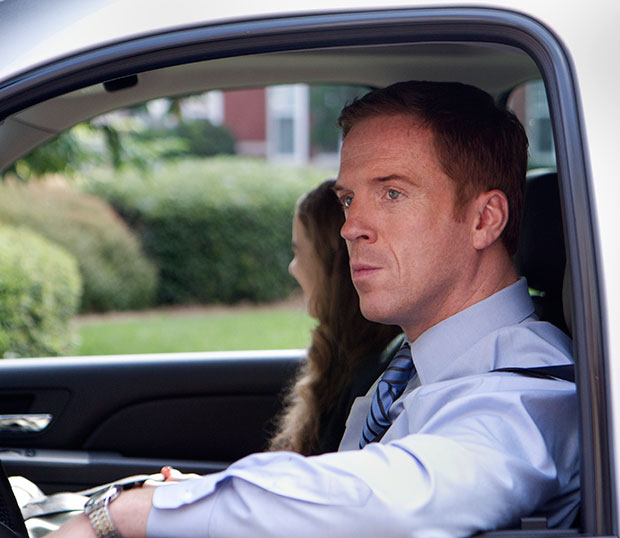 What. Just. Happened?
If you watched last night's jaw-dropping episode of Homeland, you undoubtedly asked yourself something along those lines. That's because the episode, titled "New Car Smell," forever changed the course of the Emmy-winning series after — LISTEN UP PEOPLE, I CANNOT STRESS THIS ENOUGH, THERE IS A MASSIVE SPOILER AHEAD IF YOU HAVEN'T SEEN IT STOP READING HERE — Carrie (Claire Danes) confronted Brody (Damian Lewis) in his hotel room and outed him as a terrorist, leading to him being promptly taken down by a CIA swat team. With a black bag over his head, a wide-eyed Brody is arrested and led out with his fate, and the fate of the show itself, now hanging in the balance. 
Where can — and will —
Homeland
possibly go from here? The Brody terrorist plot line could have easily dragged on for a few more seasons, if not the series as a whole, but instead they have taken a big chance and outed Brody just four episodes into Season 2. A risky maneuver that could pay off in a big way if the writers handle this correctly.
While it's too soon to tell whether this seismic shift in Homeland will make the show better or worse, we can pinpoint the exact game changing moments in other shows that steered them in new directions. From the sideways world reveal on Lost to Michael's departure on The Office, we look back at more shows had big "what now?" moments and how they handled them. Did their game changers make them better or worse?
TV's Best and Worst Game Changers
[Photo credit: Kent Smith/Showtime]
More:
Homeland Renewed for a Third Season
Once Upon a Time Recap: Yo-Ho, Yo-Ho! A Pirates' Life for Smee
Dexter Recap: Of Mannequins and Monsters