Homer Simpson the Greatest Character Of Last 20 Years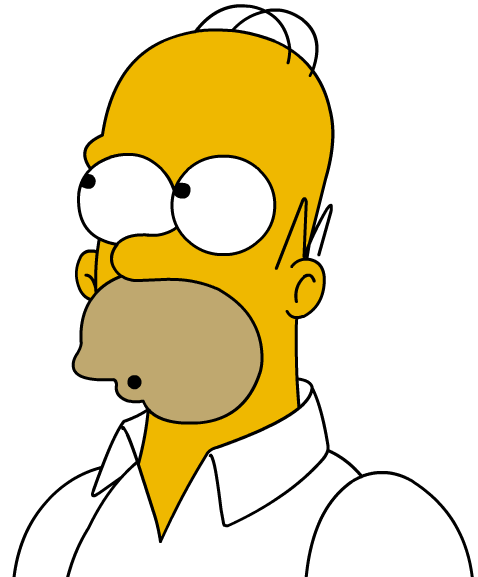 Have you ever parked your car in your living room or dropped a nuclear rod in your underpants and wondered, "what would Homer do?" It turns out you are not alone. Thanks to Entertainment Weekly, we now know that the head of The Simpsons' household is the most recognizable and greatest character created for TV and Film of the last 20 years. 
The star character of long-running U.S. cartoon series beat schoolboy wizard Harry Potter and vampire slayer Buffy to take top place in the survey for Entertainment Weekly. The programs creator, Matt Groening, had the following explanation when asked about his creation's resonance in pop-culture: "People can relate to Homer because we're all secretly propelled by desires we can't admit to. Homer is launching himself head-first into every single impulsive thought that occurs to him. His love of whatever…is a joy to witness"
English schoolboy turned wizard Harry Potter, described as a "global icon", came in at a close second, while Sarah Michelle Gellar's Buffy wound up in third, with Tony Soprano gunning close behind at fourth and Heath Ledger's Joker rounding out the top five. The rest of the top 10 is comprised of a mixed bag of characters from across the media landscape, including Jennifer Aniston's Rachel Green from Friends, Edward Scissorhands, Hannibal Lecter (as played be Sir Anthony Hopkins), Sarah Jessica Parker's Carrie Bradshaw from Sex and the City, and cartoon character Spongebob Squarepants. The list of the top 100 characters was released on Monday to mark the 20th anniversary of Entertainment Weekly.
Smells fishy to me. Homer Simpson and Tony Soprano in the same category as Spongebob Squarepants and RACHEL? If you ask me, this wasn't as much a "reader's poll" as it was a water-cooler topic of conversation at the EW offices, one that noticeably excludes all characters of color. Sure, cartoons mix it up a bit, but wow, talk about white-washed…
Source: EW, THR