'Hooker Lawyer': Rider Strong Is a Lawyer… for Hookers — VIDEO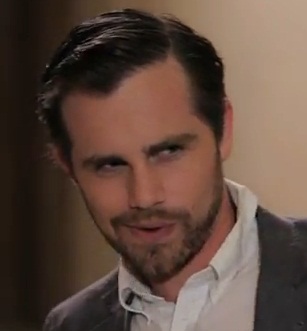 Shawn Hunter had to overcome a great deal in his life: a runaway mom, a distant father, the list continues. But with support from the Matthews clan, guidance from Mr. Feeny, an education at Pennbrook University, and an adult life in the fruitful land of New York City, it seems as though he turned out quite well, obtaining the most venerable legal title with which one can hope to brand himself: Hooker Lawyer.
But of course, Hooker Lawyer (Boy Meets World vet Rider Strong's new series about a lawyer who specializes in hooker clientele) shouldn't be confused with Hooker Lawyer (a completely separate series about legal duo Mark Hooker and Karen Lawyer) or Hooker Lawyer (a third series, about an ABA-officiated courtesan… you know, a hooker lawyer). Ah, if only these were real.
The satiric video actually comes from the YouTube channel Above Average, created by Saturday Night Live mastermind Lorne Michaels to combat the definitive unfunny-ness of the summer months. Check it out below, if only to revisit one of your childhood crushes — do not try and say you didn't love Shawn Hunter. DON'T.
More:
2012 Emmy Longshots: True American Jake Johnson, The Unsung Hero of 'New Girl'
Kirk Cameron Taken Down by Child Stars in Funny or Die Sketch — VIDEO
8 Child Actors and Their First Grown-Up Roles