'House of Cards' Season 2 Trailer: And the Butchery Begins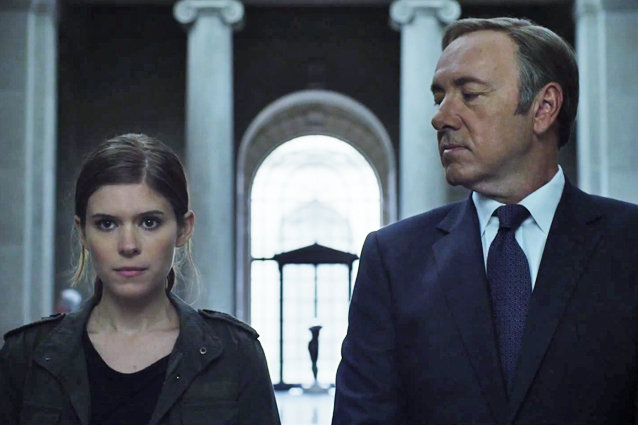 Netflix/YouTube
Murder. Conspiracy. Sex. Suffering. Sultry southern accents. From the looks of the first full-length trailer for Season 2 of House of Cards, we're in for quite the tumultuous ride.
Less than a day after the Netflix original show was nominated for four Golden Globes, the second glimpse — the first was of Claire Underwood (Robin Wright) smoking for 30 seconds — has been released. Last season we left off with (spoiler) Francis Underwood (Kevin Spacey) murdering a congressman (Corey Stoll) and snatching up a nomination for Vice President. According to these new clips, he's not done ruining people's lives for his own gain. As Francis cooly says in the trailer, "For those of us climbing to the top of the food chain, there can be no mercy… and the butchery begins." And let's not forget about his equally morally-corrupt wife Claire, who casually utters, "Let's make him suffer." What a match made in heaven. 
And because a show about Washington D.C. can't function without a ragtag group of journalists who are willing to sleep with the enemy for a story, Zoe Barnes (Kate Mara) is back on the hunt for Francis, along with a few of her colleagues. All we can say is that after we're done watching all 13 episodes of the second season (all at once, of course) on this upcoming Valentine's Day, everyone is going to be looking over their shoulders to make sure Kevin Spacey isn't behind them. Check out the chilling trailer below:
Season 2 of House of Cards premieres on Netflix on Feb. 14, 2014.