All the 'How I Met Your Mother' Callbacks In This Week's Episode, 'Mom and Dad'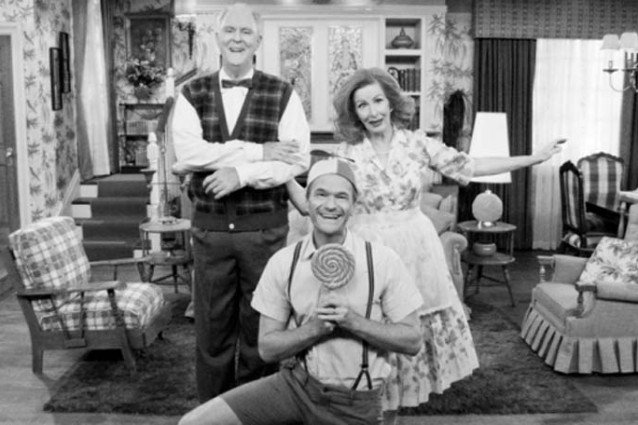 Although How I Met Your Mother does wax and wane in its quality, we can say that the show — with relative consistency — has been intent on rewarding its fans. Callbacks, running gags, and an elaborate universe serve for the same kind of fun, sportsmanlike watching that we get from Arrested Development … though with a more prevalent "hit or miss" factor. Up in quality overall from the previous two, this final season seems to interested in giving us closure on all the running jokes we've loved over the years, and they're not exactly pumping the brakes on the distribution of this material. This week's episode, "Mom and Dad," offers a cartload of old HIMYM shtick ripe for the picking:
From This Season…
-Lily's Weekend of Tackles
We don't know how many people Lily will end up tackling during Barney and Robin's wedding weekend. So far, the count is two.
-Billy Zabka
Zabka, playing himself, as a traumatized former child star vying for the love and admiration of Barney, is an unlikely theme of Season 9. It might be put to rest with his ultimate retribution this week, though. No real complaints on that end, here, although Zabka does get a few gems in his surreal villainy in "Mom and Dad."
-Ted's Calligraphy
For some reason, I love Ted's newfound obsession with calligraphy. Mostly because the format of the season doesn't make it seem like he's just now always talking about calligraphy, but that it just happens to be on his mind quite a bit this weekend (due to his Best Man duties).
From Seasons Past…
-"I'm Gonna Be" by The Proclaimers
We were treated to this one at the end of last week's episode, wherein a newly assertive Marshall seized control of his and Daphne's rig, insisting that the trip be scored by his old road-tripping anthem. This week, Marshall (already back in his old nice guy saddle) and Daphne are caught enjoying the late '80s pop sensation.
-Billy Zabka, again
Zabka has been a fixture of HIMYM lore ever since the joke was established that Barney always identifies with the villains in films and television programs (The Karate Kid being among his favorites).
-The Pineapple
Perhaps the biggest thrill of the callback lot is a flashback to Ted (in Detective Mosby form), after eight years, finally opting to give up on the pineapple mystery. That ep stands as a fan favorite to all HIMYM devotees.
-John Lithgow Dressed as a Hoodlum
The subtlest, and maybe funniest, callback of all: when Barney is imagining his mom and dad getting back together, he can't help but revert to his image of Lithgow as the stud he wished he was upon meeting him a few years back. I just love seeing Lithgow in a leather jacket and shades. I just love seeing Lithgow do anything.