'How I Met Your Mother' Renewed For a Legen… dary Season 9? – REPORT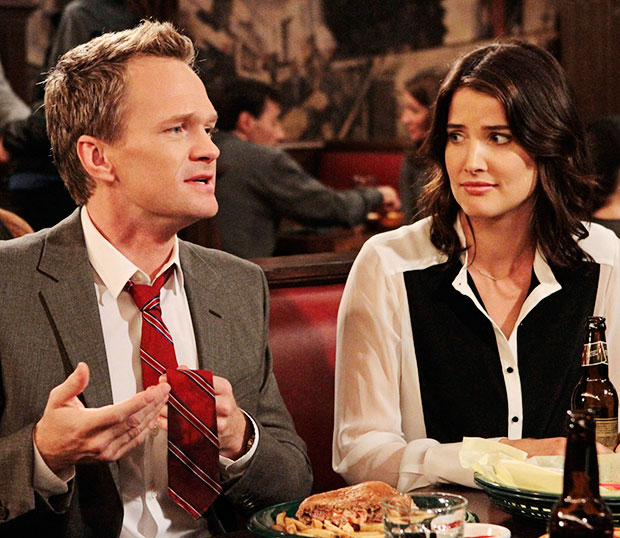 Perhaps it was time for another one of the How I Met Your Mother gang's classic interventions, because after reports that Jason Segel, who plays Marshall on the show, might be through with sitcom life started circulating, it looked like life at McClaren's could be coming to an end. But fear not HIMYM die-hards, the future may not be so grim after all.
After Deadline reported that the gang, including Segel, Cobie Smulders, Neil Patrick Harris, Josh Radnor, and Alyson Hannigan, would be back for a ninth year of Manhattan antics, the internet rejoiced. However, Hollywood.com has learned that renewal for the veteran CBS series is not yet official, though an announcement is expected some time after Christmas.
The worry over Season 9 stemmed from Segel's potential to quit the series now that his film career has taken off, and of course the McClaren's group without Marshall just isn't the same. With Segel back in, the show can go on.
And while the horizon looks pretty clear, renewal is not yet official. So for now, let's wait to suit up, throw back a few regular ol' brewskis, and let the holidays wash over us. And when the news becomes official, we'll all be able to make our requisite celebrations legen… wait for it…dary. 
Follow Kelsea on Twitter @KelseaStahler
[Photo Credit: CBS]
More:
'How I Met Your Mother' Recap: How I Ret(conned) Your Father
'How I Met Your Mother' Recap: BIG TWIST… That We Already Knew About
'How I Met Your Mother': Why Was a Real Barney/Patrice Romance Out of the Question?
You Might Also Like:

20 Hot (and Horrifying) Movie Sex Scenes