'How I Met Your Mother' Spin-off 'How I Met Your Father' Is Not an Idea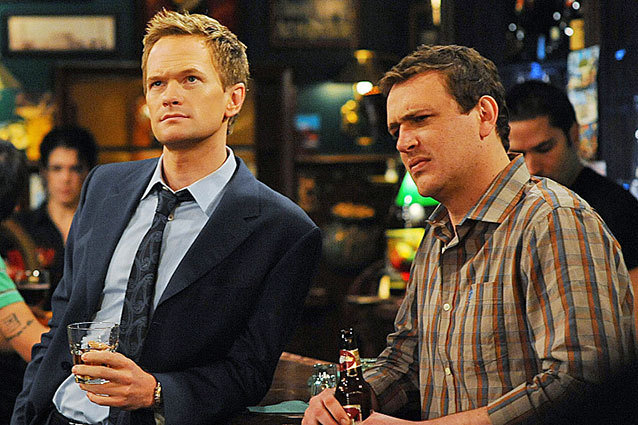 Ron P. Jaffe/FOX
In middle school, they taught us about plagiarism. I remember taking much surprise in learning that not only was it a violation to reproduce the work of others, but to reproduce your own past work as well. They taught us that regurgitating passages from papers you've turned in previously would result in a failing grade, and the deadly shame of being known as a rule-breaker (that was big for me). Well, Carter Bays and Craig Thomas, I do believe you'd earn a ribald F in Mrs. Panthaker's sixth grade English class — the How I Met Your Mother creators might be doing exactly the same shtick with a new developing project: How I Met Your Father.
HuffPo reports that the writers are teaming with Emily Spivey (creator of the production disaster that was Up All Night) to develop the new property, which (and you really don't need us to spell it out for you, but) focuses on a group of friends living in New York City, with the central character — a woman — chronicling the days/years leading up to her union with the eventual father of her children.
If that's not bad enough, MacLaren's Pub is being considered as a fixture of the show. To help better connect the Father world to HIMYM. Because the thematic connections were all too tenuous otherwise.
What's particularly shocking about this option is that we're already getting tired of the story with characters we actually care about. Although this ninth and final season of How I Met Your Mother has exhibited a new breath of life that the show hasn't seen in a while, most audiences have otherwise lost a great deal of investment in an idea that has gone on far too long. To do that whole thing again, and without even the benefits of Neil Patrick Harris, seems like a disaster of That '80s Show caliber.