How 'The Profit' and 'Shark Tank' Complement Each Other Perfectly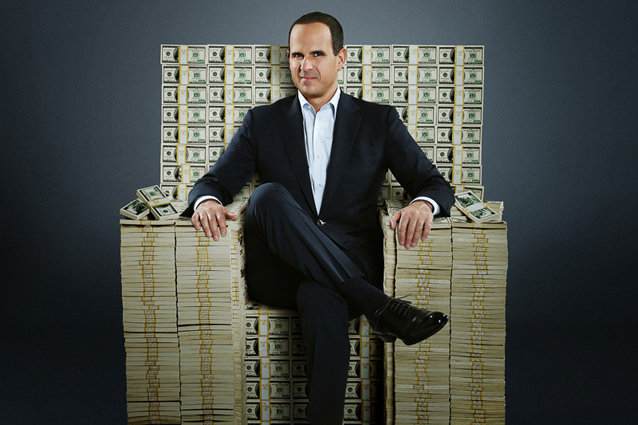 CNBC
Earlier this year, the CNBC series The Profit, starring entrepreneur and philanthropist Marcus Lemonis, started up its second season. Being a Shark Tank fan, I opted to check out the young program, and became quickly hooked. But it's not because Shark Tank and The Profit are identical — in fact, there are a few substantial differences that makes both shows essential viewing.
At its core, Shark Tank is about the numbers. Sure, the entrepreneurs can showcase a product of viable promise or merit. But the Sharks weigh the numbers first, then whether they think it fits in a broader market and whether they would even want to devote their time to a particular company. It's a very, very delicate balancing act; even one component askew can send a deal down into the depths. And all of this is done in the Sharks' environment (their Tank). They control every step of the game.
On The Profit, Lemonis does things differently. He meets his subjects in their own settings. He tours facilities to see how they day-to-day work is carried out. It's far from a snap judgment when Lemonis decides if he wants to invest his money or not. On top of this, in stark contrast to his rigid Shark counterparts, Lemonis seems very even-keeled — a "regular joe." He's not above uttering profanity (though it's never particularly gratuitous, always in the interest of driving home whatever point he needs to make). Plus, he's sharp. He's also exhibited a keen sense of whether or not he's being yanked around by the people vying for an investment. He analyzes everything going on around him — the inventory, the work environment, the work ethi,c and the aptitude of the people making up a business.
When you watch Shark Tank, you see just what the title suggests. The hosts are constantly looking and probing for weaknesses in any potential product. When they do happen upon something they like, there can be a frenzy of bidding — though it's all very calculated. In contrast, on The Profit, you have Lemonis. You get the feeling that he's looking for ways to help a business succeed even before he lays any money down. It's entrepreneurship with a heart.
Although different in style and approach to the subject matter, each offers its own valid form of entertainment and education, and we're glad to have both shows on our watch-list.