Hulu Must-Series: 'Fresh Meat'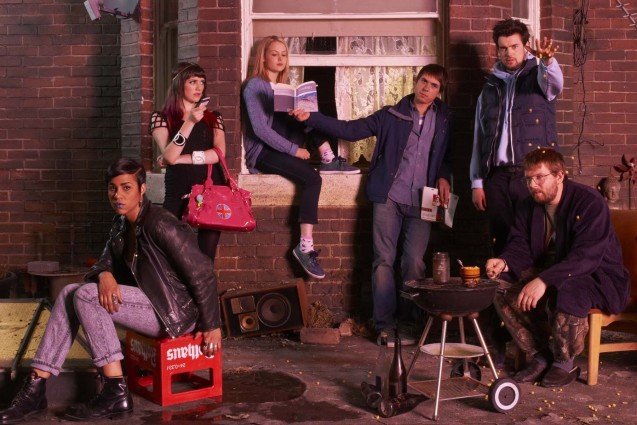 Channel4
Fresh Meat  does for college what The Inbetweeners  does for high school. This British comedy brings together a random hodgepodge of college students and puts them into a dilapidated house. What follow are the awkward, funny, and heartwarming memories that come with freshman year at university.
A random group of freshers at Manchester Medlock University move into a house because they can't live in the dorms. Josie (Kimberley Nixon) is an unshakably optimistic, heavy drinking Welsh dental student. She makes the mistake of sleeping with roommate JP (Jack Whitehall), a privileged, pompous douche. Meanwhile, she really likes Kingsley (Joe Thomas), who bears a striking resemblance to Thomas' character Simon in The Inbetweeners. Meanwhile, Oregon (Charlotte Ritchie), a rich poseur, keeps trying to get the respect of Vod (Zawe Ashton), a hardcore party girl with an anti-establishment edge.
Fresh Meat brings a cross-section of the U.K. with kids from different parts of the country and wildly different backgrounds. Their misadventures range from misguided class choices, sexual mishaps, and general poor choices. The ensemble's chemistry is naturally endearing and entertaining. The humor really writes itself. They all bring unique perspectives that feed each other. What follows is an addictive comedy you can't help but binge watch.
Thomas has proved his comedic abilities before and doesn't disappoint despite playing a very similar character. Nixon's Josie is equally endearing, annoying, and bizarrely hilarious. Whitehall has found a way to inject heart into a character who is loathsome yet insanely funny.
Fresh Meat has the brutal honesty about young adulthood of Skins, the offbeat humor you'd expect from British comedy, and the stupid mistakes you remember or will forget about college. Series 1 and 2 are available on Hulu.