Hulu Must-Series: 'Misfits'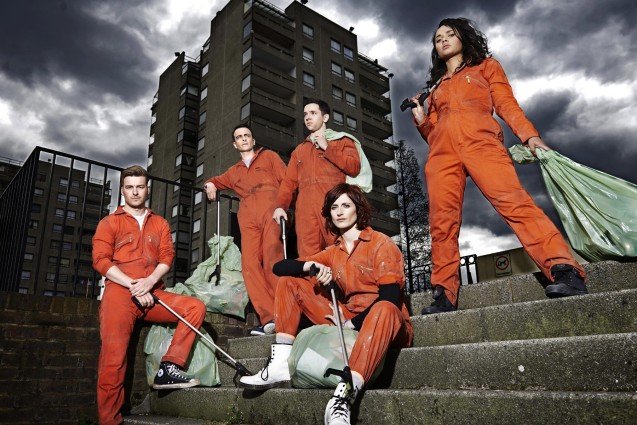 Channel4
Misfits has succeeded where so many superhero series have failed. It's put a human face to super powers. It's the perfect blend of the suspense and drama of Heroes with the plucky young-adult action/comedy of Smallville. It's also got the edge and realism of other e4 series like Skins.
A group of young juvenile delinquents gets struck by lightning during a freak storm. They start to develop superhuman abilities like time travel, invisibility, and telepathy. Each episode, they must deal with some sort of super-powered mishap. Whether it's fighting a villain with the ability to control milk with his mind or trying to stop Hitler from taking over England, the characters are very unlikely heroes with fresh approach to comic book heroes.
The cast is amazing. Like Skins, the cast does revolve a bit. Lauren Rocha is amazing as Kelly, a chav girl who gains the ability to read minds. She's no nonsense and it's great to see a character so brazen, unapologetic, and comfortable in her own skin. Iwan Rheon (Game of Thrones) is amazing as Simon, a somewhat creepy guy, with the power to become invisible when he feels ignored. Robert Sheehan and Joseph Gilgun both play the comic relief as sex-crazed, gross-out, d-bags you hate to love.
Despite the shortcomings of the initial premise of a super storm, the series handles super powers in such a genius way. People's deepest insecurities, emotional issues, and wishes become exaggerated and manifest in their abilities. Also, the series manages to have suspense and action but not at the expense of reality. The series shows what really might happen in certain scenarios and goes for the heart and humor of the truth.
Superhero fans, sci-fi fanatics, and anglophiles will love this series. All five series are available for free on Hulu.