Hulu Plus Must-Series: 'The State'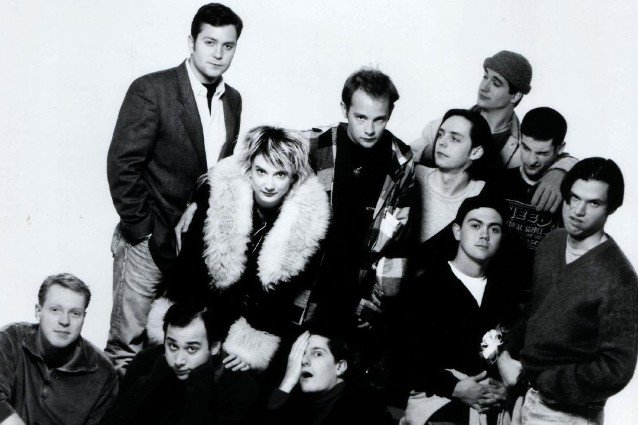 MTV
The State might seem like just a little sketch comedy show on MTV in the 1990s. However, not only did it spawn an entire generation of comedic and character actors, it changed the face of comedy on television. This series captured the spirit of its time and catered to a younger demographic. Before Mad TV  premiered, Saturday Night Live pretty much had a stronghold on sketch comedy. This series provided a youthful alternative.
The 30-minute sketch series featured irreverent sketches and outrageous characters. It went places that Saturday Night Live wouldn't dare touch in the 1990s. It had gay characters, suggestive material, and borderline offensive themes. It capitalized on the alternative rock culture of the time and the youthful audience of MTV. Episodes usually featured unrelated sketches that would bridge together by a line of dialogue or a cinematic bridge. It had a strong connection to improv comedy and humor.
The most shocking aspect to The State is how familiar the cast is. They have gone on to collaborate on tons of projects and they have become staples in the television and film community. Thomas Lennon, Kerri Kenney, Ben Garant and Joe Lo Truglio all went on to star in Reno 911! one of the most notable offshoots from the series. Michael Ian Black, Michael Showalter and David Wain went on to create the comedy trio Stella. The cast also featured Ken Marino (Veronica Mars),  Kevin Allison, and Michael Patrick Jann. Various members of the cast reunited for the television series Viva Variety, Party Down, Burning Love and the films Wet Hot American Summer, The Ten, and Wanderlust.
Not only will the show make you laugh with hilarious and memorable sketches. It will also give a completely different perspective on comedy because like finding out the world is full of vampires, you will suddenly start to notice the cast of The State  in everything. They have all had a hand in shaping comedy for the past 20 years. The show was held back from DVD release because of musical rights. Luckily, the entire series is available on Hulu Plus.