I Do Believe in Stevil: 7 Surprisingly Unsettling TV Episodes
American Horror Story. Are You Afraid of the Dark?. The Walking Dead. Season 9 of American Idol. This Halloween season, you're likely watching (or at least having nightmares about) television's most frightening series. But rubber men, Nosferatu, and zombies (not to mention Tim Urban) are meant to petrify remote-wielding audiences shielding their eyes with their Snuggies. Instead, there were some famous TV episodes that unsettled us merely for catching us off-guard. Not only did Boy Meets World do so with their famously bizarre Scream parody, 1998's "And Then There was Shawn" — read Matt Patches' oral history of the episode here! — but series like Looney Tunes, Doug, and Family Matters all made us as unsettled as we were confused during their long, goofy runs.
See seven surprisingly unsettling series below — and remember just how scary the cushy 1990s could be. (I
do
 believe in Stevil, I
do
, I
do
, I
do
!)
Quantum Leap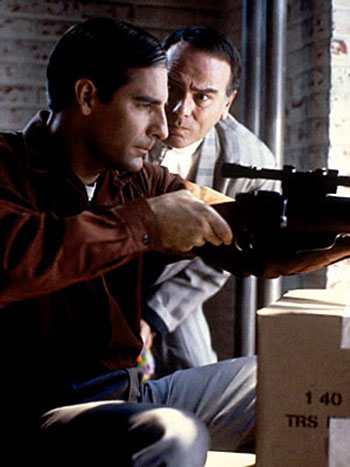 [Image Credit: NBC]
We still might not know who was in the grassy knoll, but in Quantum Leap's history, Sam (Scott Bakula) was sitting right in Lee Harvey Oswald's seat, aiming to shoot and kill President John F. Kennedy in 1992's "Lee Harvey Oswald." Being in a killer's mind is frightening enough, but Sam's struggle to remain himself — and not a cold-blooded murderer — was a surprising, emotionally taxing turn for the fun, time-jumping series. Oh boy, indeed.   
Punky Brewster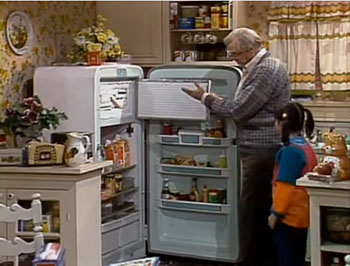 [Image Credit: NBC]
We know that refrigerators store perishables, but, as children, we weren't sure that included humans until Punky Brewster's 1986 episode, "Cherie Lifesaver." Following a game of hide-and-seek gone awry, Punky (Soleil Moon Frye) is forced to give Cherie (Cherie Johnson) CPR after finding her stuck inside the refrigerator. If we already feared the closet and under the bed, "Cherie Lifesaver" led us to fear the entire house.
Tiny Toons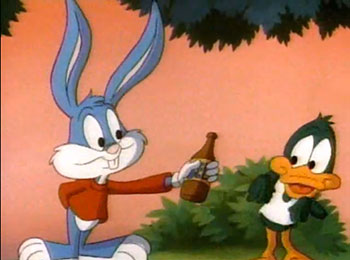 [Image Credit: Warner Bros]
Looney Tunes has produced many unsettling images throughout its multi-decade run: mice that promote racial stereotyping, skunks sexually assaulting cats, humans and animals being reduced to mere accordions. But perhaps no episode was as jarring as Tiny Toons' 1991 episode, "One Beer," in which Buster, Plucky, and Hamton imbibe in, as the title suggests, one beer, steal a cop car, and put all young starlets to shame with a DUI that leads them over a cliff. Dead Tiny Toons characters were too much for young audiences to bear — the episode was eventually banned. But it got Wile E. Coyote thinking about what he can accomplish if ACME launched a beer line…
Doug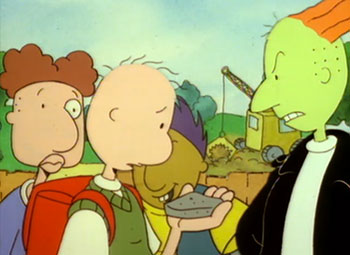 [Image Credit: Nickelodeon]
Doug's brush with popularity during a 1993 episode "Doug Rocks the House" came with quite the emotional price. After knocking down an old abandoned house with a rock — in an attempt to impress bully Roger — Doug discovers that the house belonged to Patti before she moved out following her mother's death. Heavy stuff for a boy who's biggest problem is figuring out which of a dozen identical green vests he should wear each morning.
Family Matters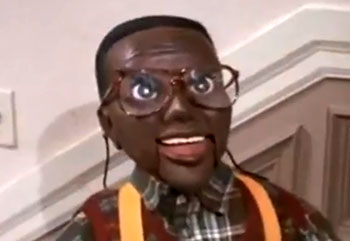 [Image Credit: ABC]
Urkel's (Jaleel White) poor social skills were frightening enough, but Family Matters brought fear to a whole different level during the Child's Play-inspired 1996 episode, "Stevil." After Urkel buys a ventriloquist dummy in his likeness, a lightening bolt brings the toy to life and "Stevil" begins a tortuous rampage, leading to the dismemberment of Laura (Kellie Shanygne Williams), among other terrible actions. Eventually, the episode reveals Urkel was merely having a nightmare — but sitcoms hadn't seen anything so scary since Brady Bunch's Oliver.   
Fresh Prince of Bel-Air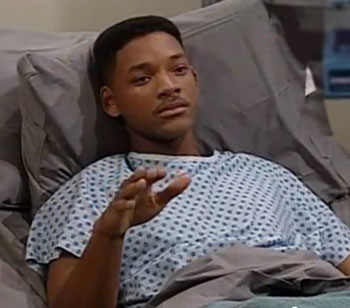 [Image Credit: NBC]
The Fresh Prince (Will Smith) had previously confronted trouble when a couple of guys up to no good starting making trouble in the neighborhood. But that was when his neighborhood was Philadelphia! So it was surprising when, in 1995's "Bullets Over Bel-Air," Will found himself facing fatal danger near his new, posh neighborhood when he was shot during an ATM mugging. The series (and Smith) had gained popularity for showcasing goofy antics, but family matters got downright serious when a crying Will sparred with Carlton over a gun the latter purchased for protection. Carlton hands him the gun and Will removes the bullets and continues to cry… and then the episode ends. Even a whole album of Tom Jones music couldn't cheer us up after the somber episode.
iCarly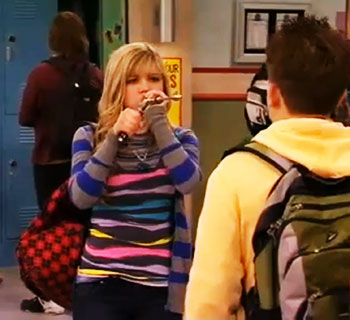 [Image Credit: Nickelodeon]
The most unsettling TV moment of all? iCarly references Snoop's death on The Wire. Damn you and your irresistible pop culture-loving charms, Jennette McCurdy.
More:
Mockingbird Lane Pilot React: A Halloween Special Not So Special
Modern Family Does Halloween early: Which Shows Are Playing Dress-Up Next?
15 Pop Culture Felines That Turn Us Into Scaredy Cats
From Our Partners:

Exclusive New 'Twilight: Breaking Dawn' Trailer!
(Moviefone)

(Moviefone)