'Idol' Gives Nicki Minaj a Halo: Rapper Seeks Redemption in New Promo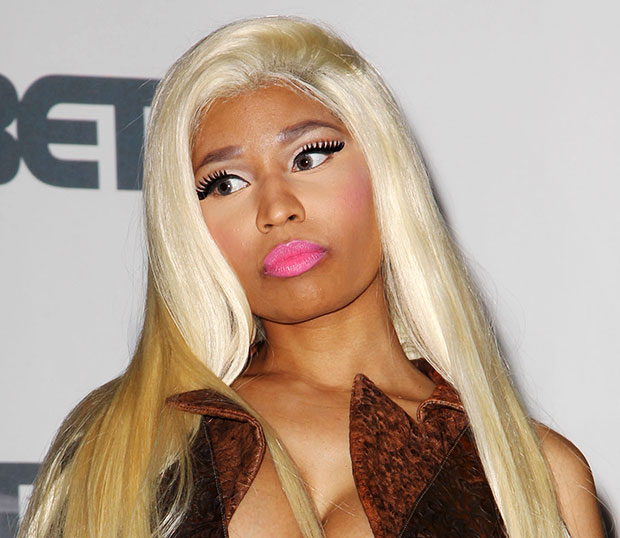 When summer ended, the seasons skipped a beat and went straight onto winter for fans of
American Idol
. The show we came to love over 11 seasons was swathed in bitterness, changed by the catty fight between new judges
Nicki Minaj
and
Mariah Carey
and stoked by the words of one
Steven Tyler.
In both cases, Minaj was the one escalating the situation, taking to Twitter to disparage her fellow
Idol
judge and make
claims that Tyler was "racist."
Now, the powers that be at
Idol
are doing a little damage control, making sure fans know that while there may be fireworks outside of the show, when it comes time to hit the television,
Idol
is still all about the contestants. "No one's ever going to touch
American Idol
. No one's going to come close," says Minaj as a soundtrack of twinkly, hopeful music drifts through the background. She's here to help "mold that journey" and "give people who wouldn't normally have that chance a dream." It's a whole new Nicki, and worlds apart from her angry ranting fit after Tyler claimed she wouldn't know a talent like Bob Dylan if he was standing in front of her. And while these stories of fights and bickering have been gobbled up in the media like holiday candy, they bring a strange tone to the original singing competition in a landscape filled with relatively strong competitors like
The Voice
(who will face off against
Idol
with its own new set of celebrity judges in January) and
The X Factor
.
Idol
has long been the show that focuses on the voices on stage, with the outspoken judges there to add one thing: a side show. Minaj's constant conflicts have become worrisome, but with this promo, it's clear that Fox is at least committed to selling us the hopeful message we've always sought from
Idol
. Of course, we'll have to wait until January to see if Minaj can keep it in check and make good on this promise.
Follow Kelsea on Twitter @KelseaStahler
[Photo Credit: Wenn]
More:
How Nicki Minaj vs. Mariah Carey Could Change Idol Forever
Idol Fight Leaks: Why It Needs to Stay Behind the Scenes
Nicki Minaj Escalated Feud With Steven Tyler: Is This the New Idol?
You Might Also Like:

Cory and Topanga Are In! Big 'Boy Meets World' Spinoff News

12 Hot (And Horrifying) TV Nude Scenes