'Idol' Plans Some Serious Changes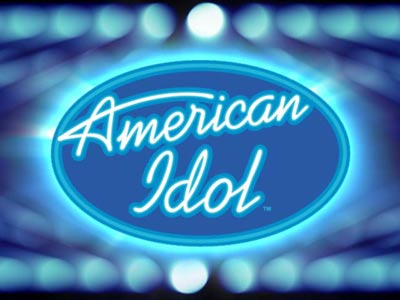 It's refreshing to know that since Simon Cowell decided to leave his giant Coca-Cola tumbler and judgy throne on American Idol behind him, the people behind the show aren't desperately clinging the bitter presence he famously brought to the small screen. Instead, they're going in a decidedly different direction – which you may have noticed thanks to their new kinder, gentler promos. But it's not enough to take out a cantankerous judge and replace him with a few positive voices – the entire show needs a reboot without Simon (and to do something about those dismal ratings).
So what's in store for Idol hopefuls this year? Well, earlier this year they announced that contestants would face greater challenges, such as a week dedicated to putting on a performance grand enough for an awards show, complete with dancers and the necessary pizzazz (something the Idol performances have been lacking for a while). Now, they've got even greater changes in store. The greatest of which is a Real World-style touch that will place the top 12 in a Hollywood Hills house together in hopes of facilitating some auxiliary drama and thus a greater draw than just the competition itself (taking a page out of Tyra's ANTM playbook, huh Idol?). Instead of being asked to abstain from all social media, the contestants will also be encouraged to tweet on their own Idol-approved accounts to add an interactive element.
Finally the show will actually go on the road with the top 60 contestants, carting them off to Vegas to do a crossover with the Cirque du Soleil Beatles' music-filled hit, Love, and taking 40 of them back to L.A. They really are trying hard to spread the love this season. Here's hoping these changes will actually do the trick.
Source: Hollywood Reporter