IFC Airing Apatow's 'Freaks and Geeks' and 'Undeclared'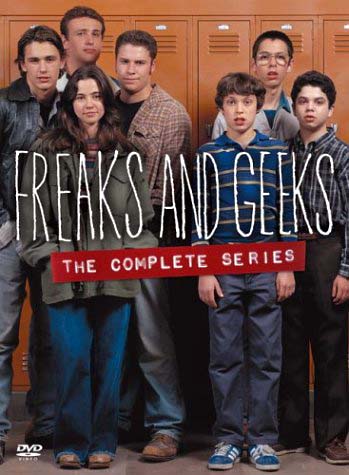 The Independent Film Channel is fast becoming the go-to sanctuary for cancelled shows in need of a second lease on life.  IFC recently picked up Judd Apatow's cult comedies Freaks and Geeks and Undeclared from Paramount, where they will join Arrested Development as part of the network's growing collection of salvaged programming.  Freaks and Geeks will premiere on IFC tomorrow, July 2 at 11PM, with encores on Mondays at 11PM and Sundays at 10PM.  Undeclared will make its debut on the network this fall.
Apatow produced the high school comedy-drama Freaks and Geeks from 1999 to 2000 and its college spin-off Undeclared from 2000-2001, both of whose single-season runs garnered rave reviews but poor ratings, leading to cancellation.  The series helped launch the careers of Seth Rogen, Jay Baruchel, James Franco, and Jason Segel, as well as Linda Cardellini and Busy Philipps.
"These acquisitions help further solidify IFC as the destination for programming that shares an off-kilter sensibility with its audience, particularly within the comedy genre," said Jennifer Caserta, IFC's executive Vice President and general manager.  "Judd Apatow is a comedic genius with a loyal fan base of young men.  This same audience comes to IFC for new and rescued shows they can't find anywhere else.  Freaks and Geeks and Undeclared will be right at home on IFC alongside other comedies, like Arrested Development, Monty Python's Flying Circus, The Whitest Kids U' Know, and the upcoming The Increasingly Poor Decisions of Todd Margaret from David Cross, and Onion News Network."